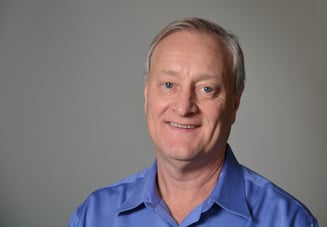 A Cincinnati native, Bud Lehman has been working to establish himself as a prominent TapSnap owner. In the midst of building a regional presence, Lehman is strategically working to expand his business in Louisville and Dayton.
"Having worked in the corporate environment for many years, I viewed TapSnap as a fun and exciting way to be involved in something new," said Lehman. "I wanted to take control of my future and TapSnap's growth opportunities are a perfect fit."
Backing his aspirations are Lehman's background and love for technology. In fact, Lehman's initial interaction with TapSnap inspired him to get involved with the company. TapSnap's cutting edge photo booth technology captured his interest in the company.
His experience in senior-level IT leadership and roles of running a business proves to be an immeasurable asset.
Currently joint in operations with his wife, Susan Lehman, the pair is beginning to hire and grow their business.
Lehman actively uses his business to generate a positive impact on the community as well. A favorite event of his was the Chocolate Dreams Fund Raiser, in which all proceeds went to better lives of seniors in the Louisville area.
Outside of running their business, the Lehmans enjoy boating and going on short weekend trips to surrounding lakes.