It was the last night at July's TapSnap University training session. The sun was setting. Aisling Winston was at the North Vancouver pier, looking through binoculars at the city skyline and waiting for her boyfriend Ryan Frank to return from their hotel.
Then a band came playing down the steps, with drums and everything, doing their own rendition of the White Stripes song Hotel Yorba. The band surrounded her on both sides and she knew something was up. Then, Ryan was down on one knee asking Aisling to marry him.
Of course, she said, "Yes!"
She'd been expecting it to happen at some point, but that night it came as a surprise. Ryan had seen the band playing up above and asked them if he could pay them to do a special number. When he explained what he wanted, they said they'd play her a song just for the fun of it.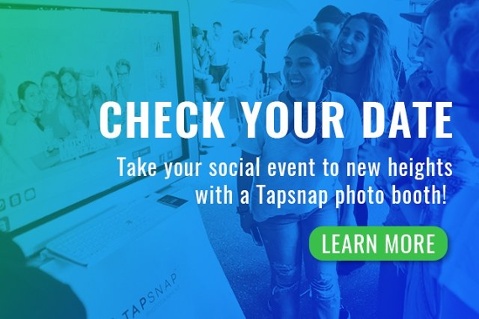 Aisling and Ryan's mom, Katheran Frank are new franchisees in Fort Lauderdale, and part of July's record class of 23 students. Ryan is a police officer, and together the couple has a four-month old son.
"I come from the bar business as a night club/bar manager," says Aisling, who is originally from Ireland. "So when Katheran told me about this photo booth rental business, it seemed like a good fit. We just went straight for it. It's something flexible I can do while raising the baby."
The couple is planning for a fall wedding. And of course, TapSnap will be the guest of honor as their wedding photo booth extraordinaire.
Aside from getting engaged, Aisling says TSU was also a great experience.
"Everyone there – the franchisees and the staff – were just really great people. So down to earth. We had a really fun time," she says.