You've geared up for your big event, the venue is booked, the caterer has started to prepare the food, and then the unthinkable happens... the blue sky and sunshine you were hoping for turned into rain, snow, or severe wind. When you experience unexpected weather on the day of your event it's normal to go into panic mode. It is important to stay calm and remember that every event has bumps along the way, yours is the weather! We have put together the best ways to prepare for bad weather before your event happens and we share some of our last minute ideas to help you.
1.) Have a plan b from the beginning
To avoid panic the day of your event, having an alternative if the weather doesn't go your way is the easiest planning hack you can do. Many outdoor venues offer an indoor alternative if the weather doesn't go your way. It often comes with an extra cost, but you will have peace of mind if the clear skies go away.
2.) Plan an indoor/outdoor event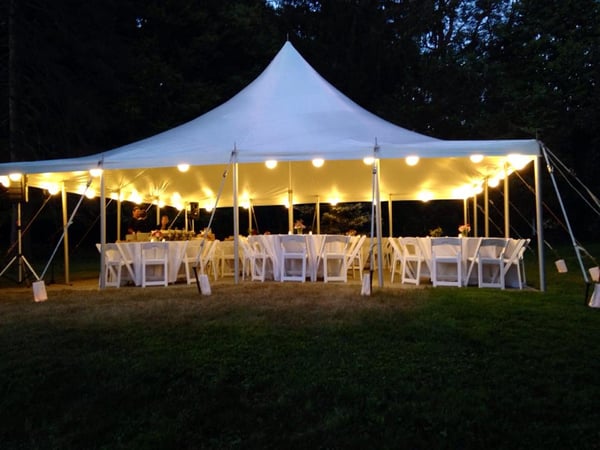 Related: How To Bring Outdoor Elements Indoors At Your Next Event
Planning to have an event that has both indoor and outdoor elements is a foolproof way to combat unpredictable weather. The hall that you intended to be for the reception can be turned into the ceremony venue if needed. Since you already have the indoor space, transitioning the event will be easy. Tents are also great because they offer coverage from rain without sacrificing natural light!
3.) Integrate weather protection into your decor
If there is a chance the weather might cool down or it might be rainy, prepare your outdoor venue with blankets and umbrellas for guests to use. Blankets can easily be integrated into a rustic-themed event or can also be placed in hidden baskets.
4.) Keep your guests in the loop
If the weather turns sour, it's important to let your guests know whether or not the event will go on. If you have a Facebook page for the event, it's best to immediately update it as soon as you make your decision.
5.) Ignore the weather with a photo booth!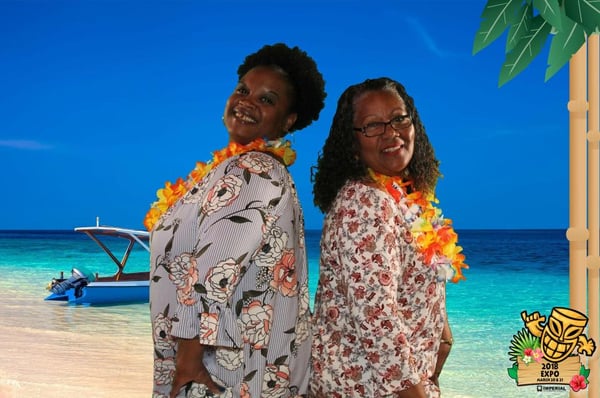 Related: Spruce Up Your Spring Social With These Trending Themes
Whether you end up battling unpredictable weather or you have blue skies and sun as planned, TapSnap offers completely customizable photo booth experiences which will bring smiles to all of your guest's faces. Even if you get rained out, we can make it look like you're in the sunshine with our custom green screens! You can find out about our awesome features here or check your date below!