Event sponsorship can be a tough sell. As an event organizer, you need the revenue generated through partnering with event sponsors, and event sponsors need your event to connect with a new audience and increase brand awareness for their business.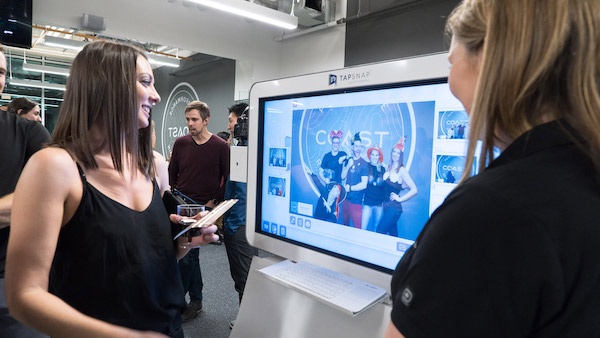 When done right, event sponsorship can be a mutually beneficial partnership. The biggest challenge though, is finding a solution that satisfies both sides of the equation.
To help you WOW potential event sponsors, we've come up with 5 unique ways to sell sponsorship for your event. Bookmark this list, and you'll be ready to make that sale.
1) Create a custom-branded experience on site.
One of the main opportunities that will lure in event sponsors, is the ability to connect with your guests in a face-to-face context. Creating a fun and interactive way for sponsors to interact with guests at your event, will allow those sponsors to make valuable in-person connections, and exchange business cards in a way that won't scare your guests away.
How? Instead of asking sponsors to stand behind tables in a trade show format, consider booking a photo booth, and selling the sponsorship of that experience to your partners. The excitement of a photo booth will draw in guests, allowing your sponsors to interact with them in a fun way.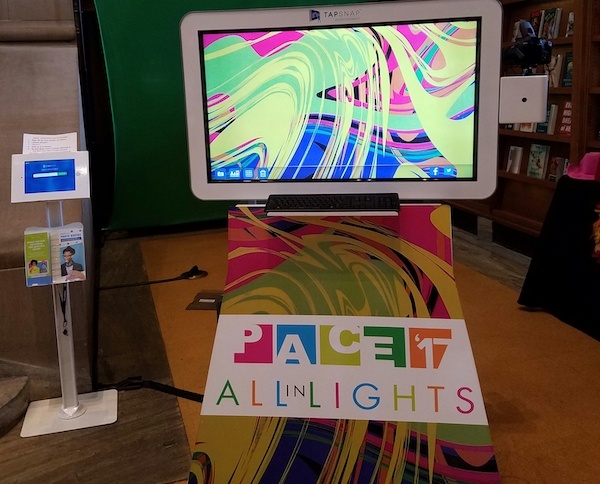 Related: 3 Creative Ways To Make More Money At Your Corporate Event
2) Extend the sponsor's brand reach online.
Showing your sponsors that you can help them reach a new audience - both at the event, and online - will create a more valuable sponsorship package that is mutually beneficial.
How? Consider a photo booth activation that includes integrated social media sharing, and create a hash tag that ties your event to the sponsor's brand. Perhaps include a prize (tied to the sponsor) that encourages guests to use that hash tag for a chance to win! This will not only provide incentive for the guests to share their photos online, but will give you a way to show tangible results after the activation is complete.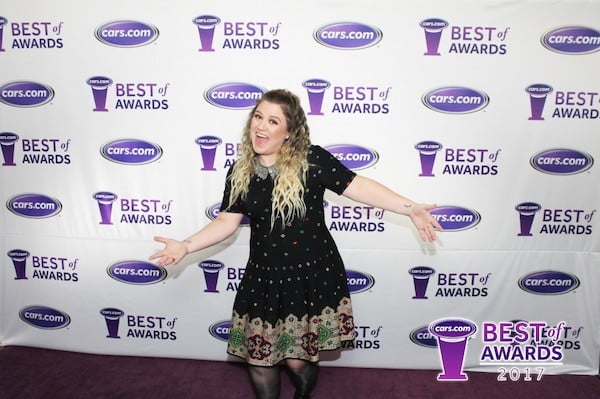 Kelly Clarkson poses in a TapSnap open-air photo booth
3) Provide data collection opportunities for the sponsor.
Create ways for the sponsors to gather email addresses, business cards, and other important data that they can use to effectively follow up with your guests once the event has ended.
How? TapSnap can add an opt-in enabled email list from the photos snapped and shared through our photo booths. We can also add a short survey, encouraging guests to answer a few questions before receiving their photos at the event.
4) Create a valuable take-home gift for guests.
Companies do this at trade shows all the time, because if it's done right, it works. Giving your event guests something tangible to take home will keep the company top of mind when the time comes for that guest to seek a product or service in the future.
How? Create printable photos that are branded with the sponsor's logo at your event. Guests love taking home photos to remember the night, and seeing the hash tag and/or company logo on those photos will remind guests who it was that provided that element of fun to the memorable event.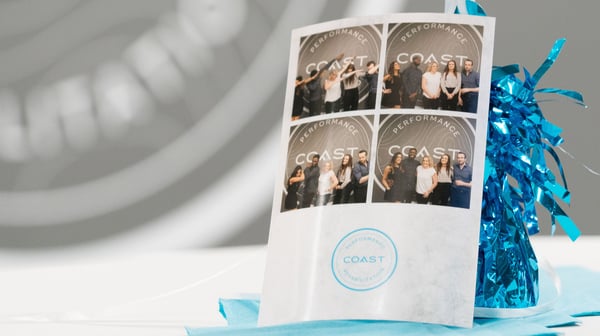 Related: Behind The Scenes: A Star-Studded Event For Charity
5) Find opportunities in the follow up.
The benefits for your event sponsor don't have to be limited to the event day itself. Creating opportunities for follow up after the event will really add value for your partners.
How? Including a giveaway at the event (as mentioned in #2) will give your sponsors an excuse to follow up with the guests (announcing a winner and/or other ways to win a prize), and adding data collection opportunities at the event (see #3) will give your sponsors a list of leads to reach out to in the future.
Want to make money by adding a photo booth to your event? TapSnap can help.