Whether you're looking to book a booth on a budget, or create a customized photo booth experience that will make you the envy of all your soon-to-be married friends, we've got some hacks that you'll want to bookmark for your big day - inspired by the recent wedding of Emmaline, a member of theTapSnap team!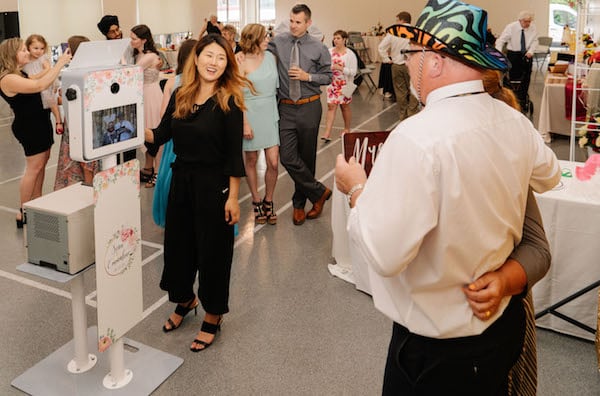 Hack #1: Brand your booth.
Don't let your photo booth be an eyesore. Instead, make your photo booth as unique as you are with a custom-branded skin! Wrap your photo booth in your wedding colours, add a monogram, or include your names and wedding date to add to the ambiance of your venue.
As you can see in the photo above, Emmaline opted for a pretty floral wrap, and included personalized branding on the front for a beautifully bridal booth.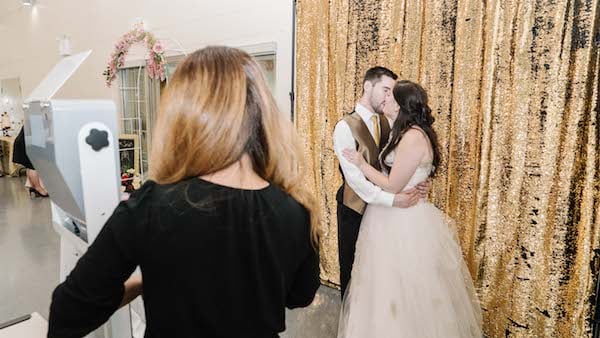 Hack #2: Get in on the photo booth action.
While you'll be busy working the room as the bride and groom, don't forget to take a moment for yourselves and capture the magic on camera in the photo booth! Sure, you'll have the professional shots from the shoot, but you'll want to have some candid keepsakes too!
Related: Be On Trend By Adding The Color Of The Year To Your Wedding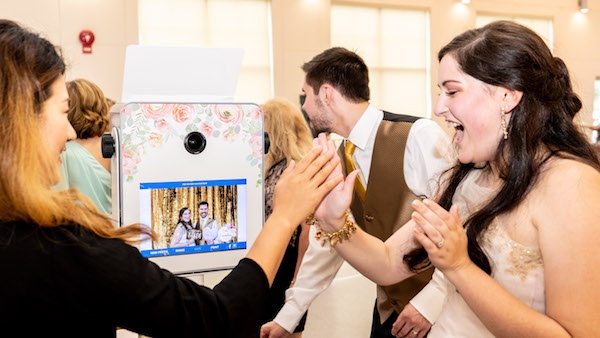 Hack #3: Save space (and money) with the TapSnap Studio.
Bigger isn't always better! While our larger photo booth definitely has some added features and benefits to offer, our smaller Studio model is perfect for those venues with space limitations, smaller parties, and brides on a budget. Don't worry though, picking a smaller booth will still get you the same results: perfect, high res photos to remember your special day.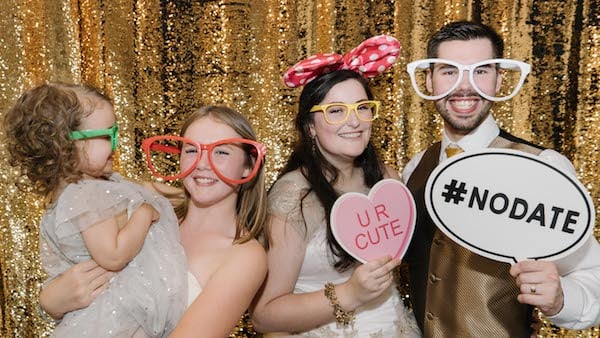 Hack #4: Get the whole group in the shot with an open-air photo booth.
We all remember the classic in-the-box photo booths of yesteryear, and while going old school may seem cool, it's important to remember that it's tricky to get those must-have group shots if you're trying to cram everyone into a tiny space! With an open-air photo booth, you can get everyone into the shot - even the whole wedding party!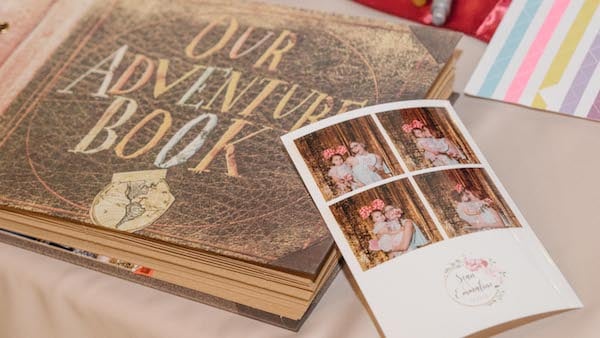 Hack #5: Opt for takeaway prints.
Just because it's the digital age, doesn't mean that people don't still love to have printed photos to take home! Not only can you give each guest a print of their fun in the photo booth, but you can take a page out of Emmaline's book and create your own "Adventure Book", where you can include photos of all of your guests from your special day, so the memories can live on long after your wedding has ended.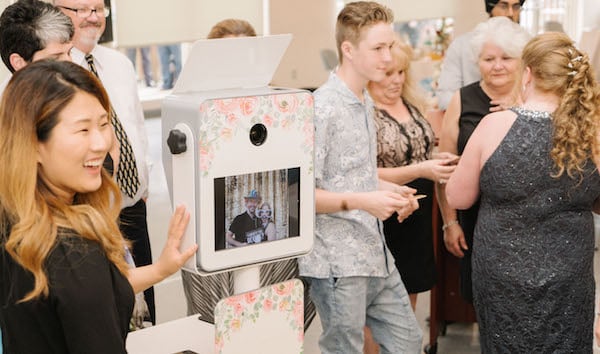 Hack #6: When it comes to running a photo booth, don't DIY.
You may think that running a photo booth on your own will save you money - but it won't be worth the headache! Keeping the lines moving, troubleshooting, and helping the guests pick the right props and do their best poses is a job that's better left to the experts. When you book a TapSnap photo booth, your service comes with a photo booth specialist who will be on site to make sure everything runs smoothly - so you can focus on having fun!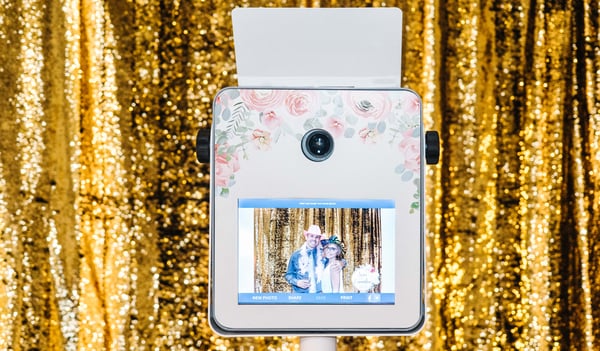 Hack #7: Mix your mediums.
Sparking sequin backdrops, animated green screen backgrounds, digital props, or fun GIFs - when you book a photo booth with TapSnap, the photo-snapping fun is endless! Go old school with hand-held props and a physical backdrop, or take it to the next level with digital animations that will take your guests to another planet - literally! The possibilities are endless with TapSnap.
Read to book your booth? Click on the image below to check your date!