When you're working in the service industry, face-to-face interactions can be the key to your success. People want to feel comfortable with the person behind the brand, and in-person networking is the best way to do so effectively.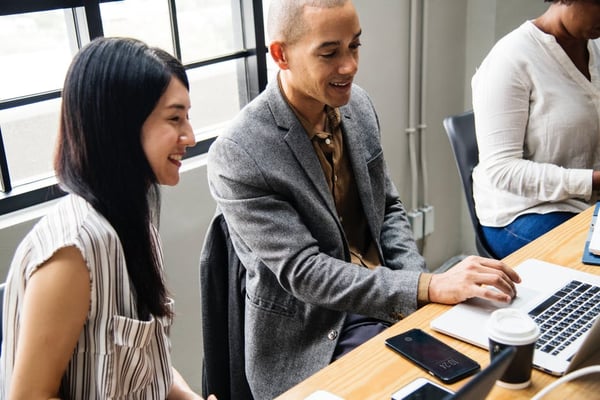 The challenge is, many people feel uncomfortable with the idea of gathering in a group to promote themselves to people who are essentially strangers. The art of conversation - especially in a business environment, is an important skill, but not everyone knows how to do so naturally.
To help you tap into the benefits of networking, here are 9 tips to make the connections you need to catapult your business to success.
1) Find the right fit
Not all networking events are created equally. Join Chamber of Commerce groups, the Visitors Bureau, or other local business networking groups, and attend events as often as possible for face-to-face introductions and networking opportunities.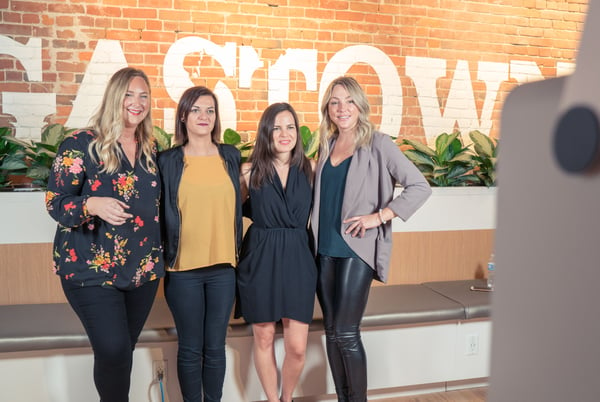 If you're running a photo booth business, choose an event that will have lots of guests in attendance who could possibly become potential customers, or who could connect you with the right people who might be interested in your services. If you can find an industry-specific networking event, even better!
Related: 5 Ways TapSnap Stands Out Against Our Competition
2) Research before you go
Thanks to the beauty of online event bookings, many networking events will post a list of the attendees. Browse the list and mentally bookmark those people who are of particular interest to you. On the day of the event, start with reaching out to the people on your must-meet list. This will cut down on unnecessary chat time, and will help you to prepare your points before entering the conversation.
3) Bring a friend
Ideally, you want to attend an event with the intention of making new friends, but not knowing anyone in the room can be intimidating, especially for someone who is attending a networking event for the first time. If you think it would make you feel more comfortable, find a friend who could also benefit from a networking event, and bring them along. Use your guest as an excuse to introduce them to the people you'd like to meet. Having a sidekick can be a great conversation starter.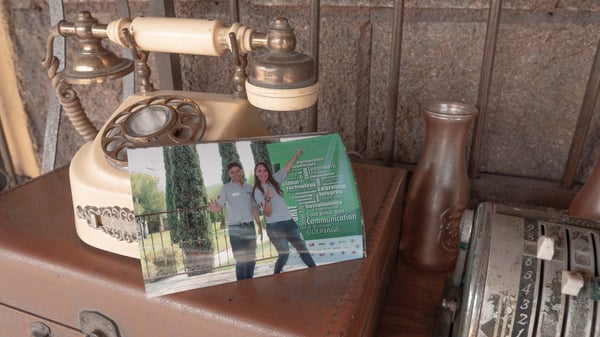 4) Carry lots of cards
While engaging in authentic conversations is the best way to make a connection, you don't want to walk away without a way to contact your connection after you've met. Keep a stack of your business cards in your pocket, so that you can be prepared to exchange details should your conversation take you in the right direction.
Note: DON'T start a conversation by passing your card to someone who you've never met. That eagerness can be a big turn off.
Related: Why Entrepreneurs Should Plan For The Holidays Now
5) Prepare your elevator pitch
Although you want to focus your conversations on social interactions as opposed to sales pitches, you should always be prepared to answer the question, "What do you do?" with as few words as possible.
An elevator pitch is a 30-60 second well-crafted pitch that covers who you are, what you do, what makes you unique, and what you have to offer - all in a short little package that can be spoken to someone in an elevator ride. For specific tips on how to put together your perfect pitch, check out 7 Steps For Writing A Powerful Elevator Pitch.
6) Initiate conversations
Think of a networking event like a dance. If everyone stands against the wall waiting for someone else to make the first move, then nothing is likely to happen. But if you take the initiative, walk up to someone new, and introduce yourself, that conversation could lead to a great partnership.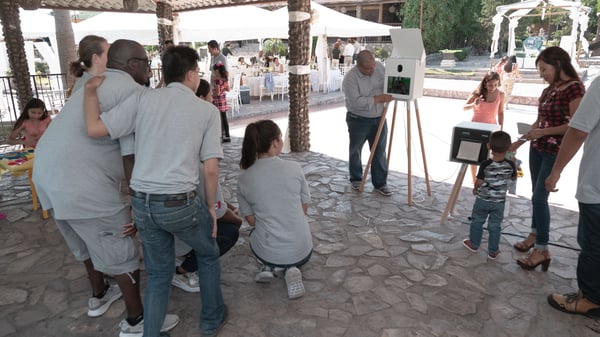 7) Don't just talk, listen
Go into the events with the attitude of " How may I help you?" or "I would love to help you grow your business, who are looking to meet?" You want to stay top of mind by being that go-to person that knows everyone and can help connect people. Hopefully, the people that you meet will do the same for you too!
8) Take it online
Don't just hand over your business card and wait for your new connections to contact you. Invite them to connect on LinkedIn, and make sure that your online profiles are all up-to-date, including your contact information, portfolio, and any other details that a prospect may need to know to book your service.
9) Follow up
On the day after the networking event, send an email to each of the new contacts that you've made, letting them know that you enjoyed your chat and pointing out a part of the conversation that you enjoyed. Keep it short, and invite them to keep in touch.
Networking doesn't have to be daunting. It's less about selling your business, and more about connecting with new people on a personal level. Creating new friendships is the best way to increase your network, and those face-to-face interactions will leave a lasting impression that can lead to new business.
Running a photo booth business and looking for new ways to reach a wider audience so you can book more events? We can help.