Doughnuts are such a loved treat, they have their own national day - not once, but twice a year! On both June 1st, and November 5th, doughnut lovers will unite with a totally doable excuse to stuff their faces (and social media feeds) with the doughy orbs.
In recognition of National Doughnut Day, we thought we would share with you some fun and unique ways to integrate doughnuts into your next photo booth activation!
Whether you're a food company hosting a large corporate event, or you're setting up a surprise party for your best foodie friend's birthday, these drool-worthy doughnut props are sure to impress your hungry guests.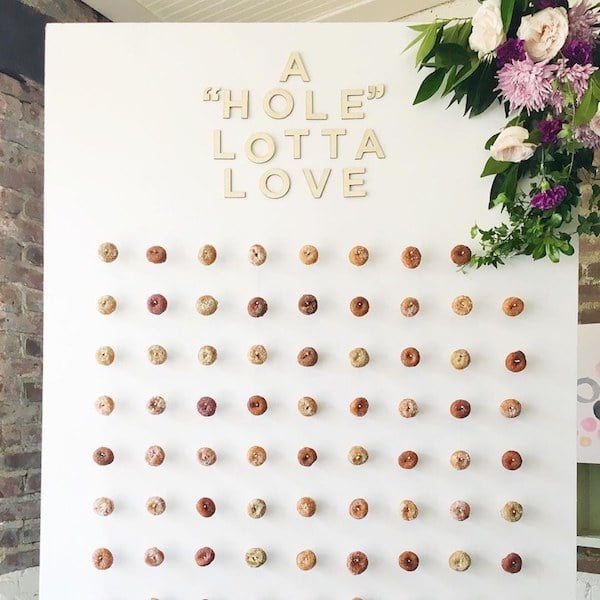 Say "I Do" To A Doughnut Photo Wall For Your Wedding
Forget the fancy floral walls and channel your inner foodie by adding a wall covered in colourful rows of doughnuts to your photo booth setup. Guests can be hands-off by politely posing for a pic, or they can grab a treat from the wall and use it as a prop before sinking their teeth into the sprinkle-covered sweet!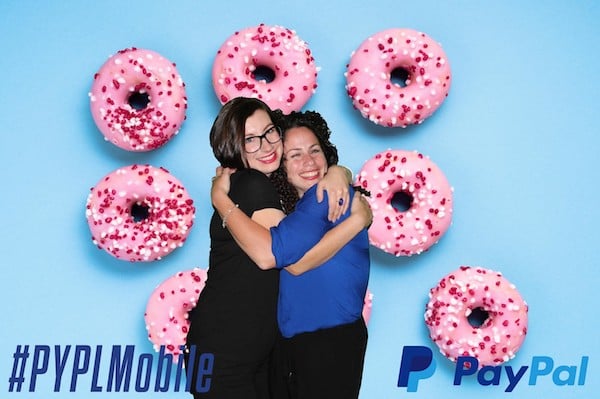 Go Digital With A Doughnut-Themed Green Screen
Create a selection of colourful doughnut backgrounds for your guests to choose from, or add customized animated GIFs for the full foodie effect, so guests can take a bite out of the photo booth fun in a new and engaging way (without the added sugar rush).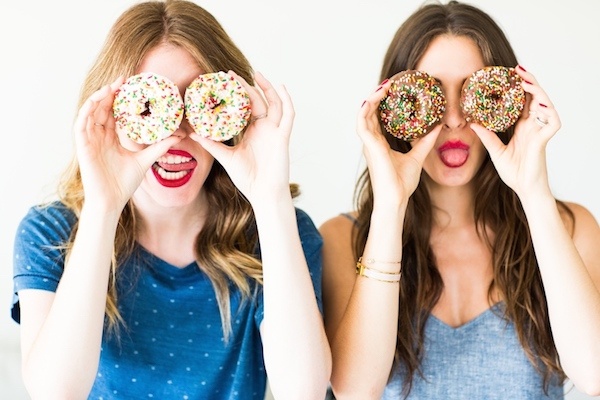 DIY Your Own Fun Doughnut Props!
Go old school with fun doughnut props on sticks and let the guests get creative with their pics, or simply place a box of doughnuts by the booth and see what happens (doughnut glasses anyone?). People can't resist the sweet treat so why not make it easy for them to get a taste - even while they're taking a photo!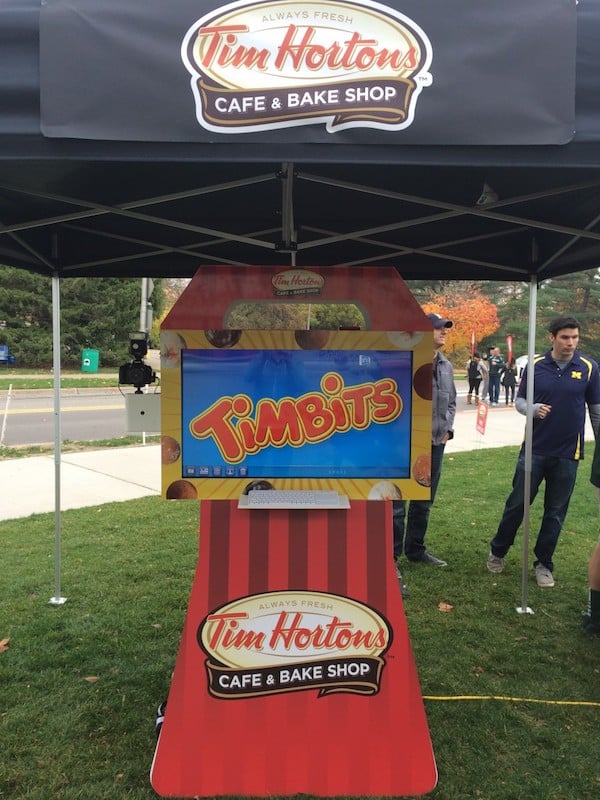 Wrap It Up With A Doughnut-Covered Kiosk!
Don't just make doughnuts the star of the photo booth photos, wrap your kiosk with a custom-branded skin to lure in your doughnut-loving friends! This Canadian-loved doughnut brand knows that guests can't resist a box of Timbits, so they didn't just bring some sweet treats to their event, they wrapped their photo booth to look just like a box of the doughnut treats too!
Interested in adding a sweet add-on to your special event? See what else TapSnap can do: