Are you ready to raise the dead and have a ghoulishly good time this Halloween season? Whether you're planning a monster mash for your family, friends, or even your cackling coworkers, we've got you covered with the top 5 ideas for a fun Halloween party that's sure to be a scream. And guess what? The fifth idea is an absolute must-have: a photo booth that'll capture the spine-chilling memories forever! So, don your witch's hat and get ready for a night of spooky delights.
1. Horror Movie Marathon
Let's kick things off with a bone-chilling cinematic experience. Set up a cozy movie corner with a projector or a large screen and create an eerie atmosphere with dim lighting and creepy decorations. Curate a list of classic horror movies and thrillers, ranging from the spine-tingling to the hilariously campy. Have your guests vote on the movies they want to watch, and throughout the evening, let the scares and screams fill the room. Don't forget the popcorn and your favorite Halloween-themed snacks!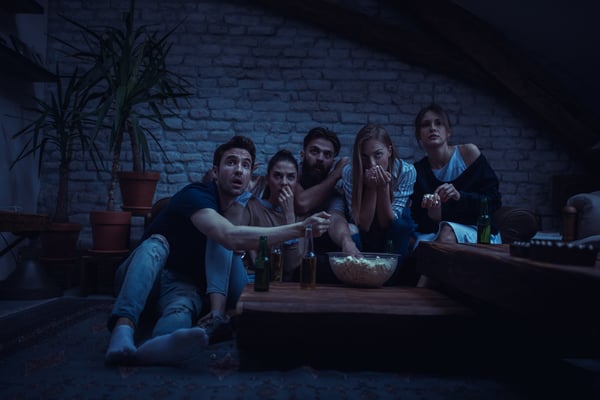 2. DIY Pumpkin Decorating
Carving pumpkins is a Halloween tradition, but why not mix it up this year? Set up a DIY pumpkin decorating station with paints, glitter, googly eyes, and other crafty supplies. Let your guests unleash their inner artists and turn their pumpkins into spooky, silly, or even glamorous works of art. Bonus points for the best pumpkin pun!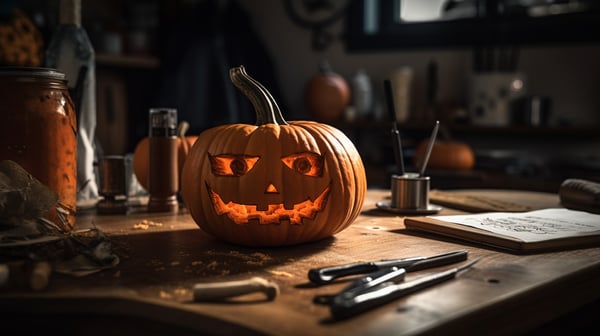 3. Costume Parade and Contest
Halloween just wouldn't be the same without costumes! Organize a costume parade where everyone can show off their ghoulish getups. Have categories like "Most Original," "Scariest," and "Funniest" and appoint judges to select the winners. Don't forget the coveted "Best Group Costume" award for those friends who go all out with coordinated ensembles.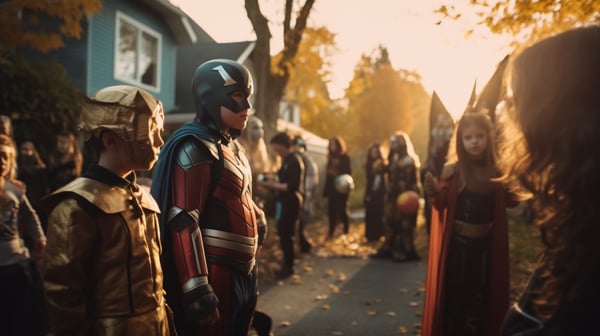 4. Haunted House Tour
Turn your home into a haunted mansion with eerie decorations, creepy sound effects, and spine-chilling surprises around every corner. Create a guided tour for your guests to explore the terrifying twists and turns of your haunted house. Get creative with jump scares, spooky props, and creepy characters to keep everyone on their toes. Just be sure to provide a safe escape route for the faint of heart!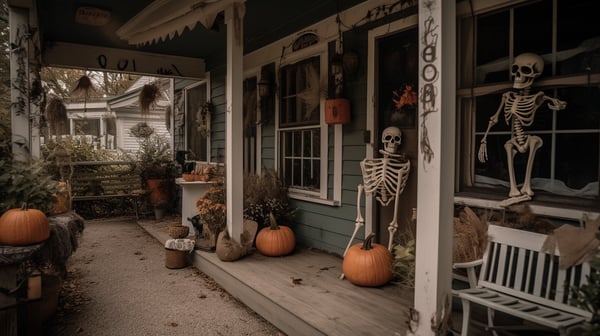 5. Ghastly Glamour: Halloween Photo Booth
Now, for the pièce de résistance of your Halloween party - the Halloween-themed TapSnap photo booth! Set up a corner of your haunted house with a backdrop of tombstones, bats, or a haunted forest. Provide an array of props like witch hats, scary masks, and devil horns for your guests to accessorize with. A TapSnap photo booth will immortalize the laughter, scares, and unforgettable costumes of your Halloween bash.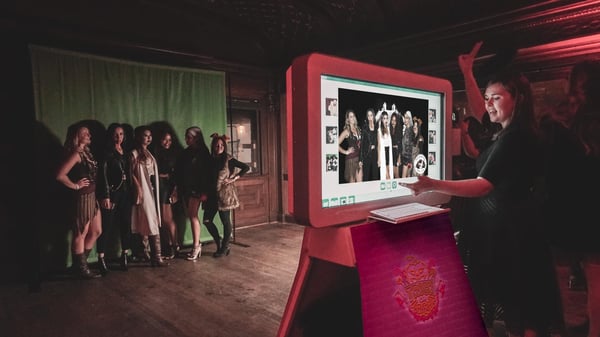 Remember, a Halloween party is all about spooky fun and creating lasting memories. So, go all out with these fang-tastic ideas and make this year's Halloween party one for the books. From horror movie marathons to DIY pumpkin decorating, costume contests, and a killer photo booth, your guests will be talking about your Halloween party long after the witching hour has passed. Happy haunting! 🎃👻📸
Check your date and start planning today.