As the wedding season approaches, couples and wedding planners alike are constantly on the lookout for the latest wedding trends. 2023 is set to bring some exciting new trends to the world of weddings, with a focus on creating unique and memorable experiences for the couple and their guests. Here are the top five wedding trends for 2023 that are sure to inspire:
1. Interactive Food Stations
Interactive Food Stations Interactive food stations are set to be a big hit in 2023. Couples are looking for unique food experiences that allow their guests to interact and create their own dishes. From build-your-own tacos and gourmet grilled cheese to DIY ice cream sundaes, interactive food stations are a fun and memorable way to serve up delicious food at a wedding.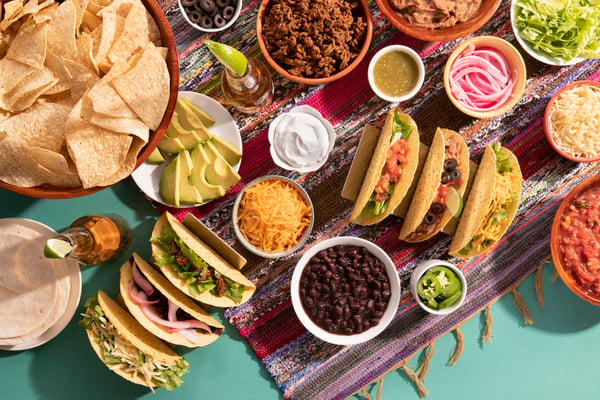 2. Sunstainable Weddings
Sustainability is a growing trend in all aspects of life, and weddings are no exception. Couples are now looking for ways to reduce their environmental impact and make their wedding more eco-friendly. From sourcing locally grown flowers and food to using recycled paper for invitations, there are many ways to create a sustainable wedding that is both beautiful and meaningful.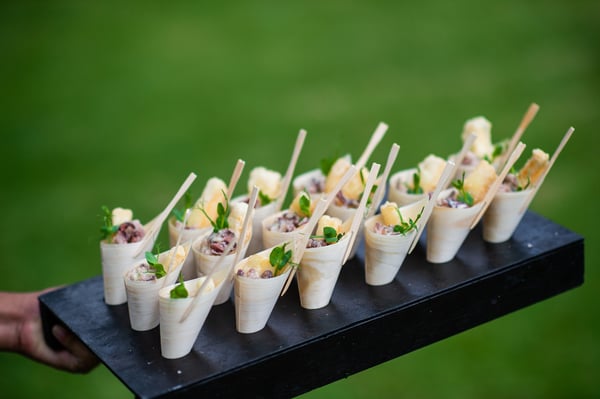 3. Destination Weddings
With travel restrictions easing up, more couples are opting for destination weddings in 2023. Whether it's a tropical beach wedding in Bali or a rustic vineyard wedding in Tuscany, destination weddings offer a unique and unforgettable experience for both the couple and their guests.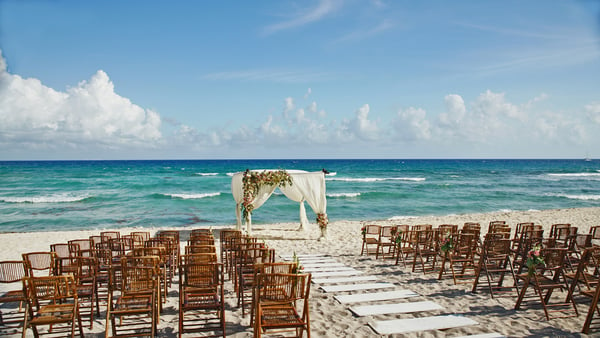 4. Bold and Bright Colors
While pastels and muted colors have been popular in recent years, 2023 is set to bring a return to bold and bright hues. From rich jewel tones to bright neons, couples are embracing color in their wedding decor, flowers, and attire. Bold colors create a fun and festive atmosphere that is perfect for celebrating love and happiness.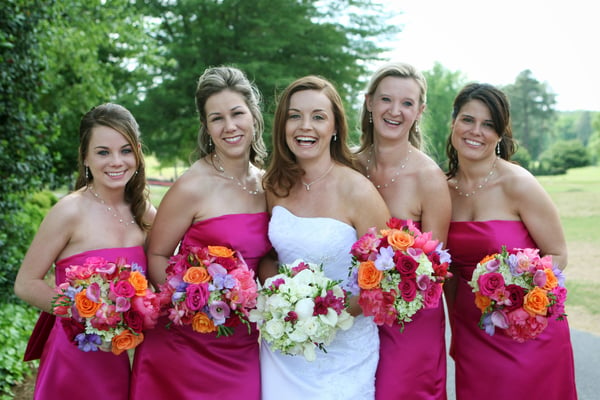 5. Photo Booths
Photo booths have been a popular addition to weddings for several years now, and they are set to continue to be a hit in 2023. Couples are getting more creative with their photo booth setups, with options ranging from traditional photo strips to boomerang videos. Photo booths provide a fun and interactive way for guests to capture memories and create lasting keepsakes.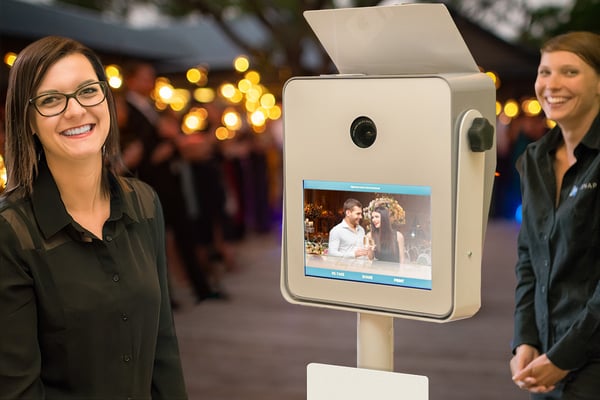 Incorporating these top five wedding trends for 2023 is a great way to create a unique and memorable wedding experience. Whether it's serving up delicious food at an interactive food station or creating a sustainable wedding that reflects your values, these trends are sure to inspire couples planning their big day. And of course, don't forget to include a photo booth – it's a classic addition that is always a crowd-pleaser.
Check your date and start planning today.