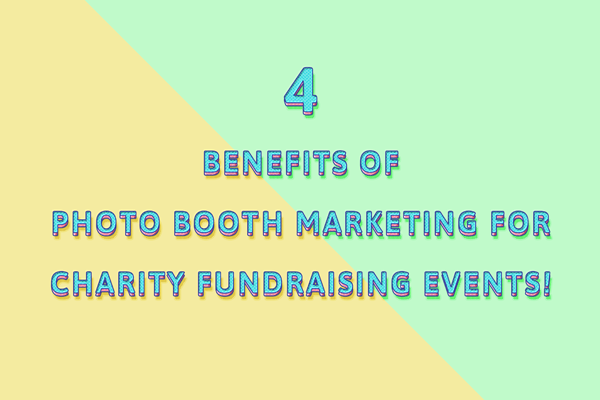 There's no denying that the photo booth has become a staple at events for its sheer entertainment factor. However, there are a range of benefits that come along with it aside from your guests having fun while making goofy faces. Photo booth marketing shouldn't be discounted as a solution when it comes to event promotion. With the level of sophistication ever increasing, photo booths can deliver great experiences, both for the attendees and the organizers. In light of this, a photo booth is a great addition to any event, and especially makes a great fit for charity fundraising events. Not convinced? Read on to see why your upcoming charity gala needs a photo booth!
How a Photo Booth Benefits Charity Fundraiser Events
Puts brands at the forefront
The advantage of opting for a social media photo booth at charity fundraising events is the branding power that comes with it. Most modern photo booths can now be customized to reflect a brand's look and feel by adding logos to every photo, whether as standalones, or on borders. The kiosk itself can also be wrapped in a custom skin to further amplify a brand, making it a great selling feature when scouting out sponsors for charity events.
Read on for a few great ideas for branding your event!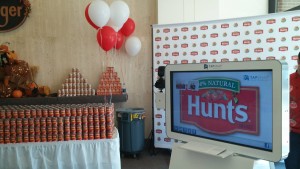 Generates revenue with sellable ad space
Event hosts can capitalize on the real estate value of the photo booth as well. Social media photo booths can be leveraged to sell ad space to sponsors to have their logo displayed either on photos, the kiosk, or both! This ensures you cover the costs for the kiosk, or even earn more money to go towards your donation or charity.
Amps up the social media exposure for your event and event sponsors
One of the biggest reasons sponsors for charity events get involved is the exposure their businesses stand to gain. Photo booth marketing makes this easy as it allows attendees to instantly share their (branded) photographs on social media. With photographs being shared to attendees' personal social media accounts, your sponsors, whose logos are gracing every photo, benefit from organic exposure and brand awareness. In addition to this, attendees sharing photos to social media act as brand advocates—a huge plus for those sponsoring charity fundraising events!
To give guests more incentive to post their photos online, consider adding in a social media wall, such as SnapCast. Each time guests Tweet, or post a photo to Instagram or Facebook with the event-specific hashtag, their photo could potentially be displayed on the big screen. This is another great way to encourage participation, leverage user-generated content, and give your charity event a boost on social media. To learn more, take a look and see how SnapCast works!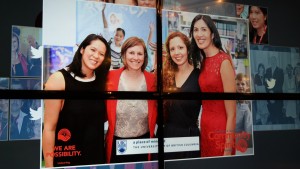 Remember, social media is a great way to reach out to your audience, and shouldn't be taken lightly. Read on to learn more about the importance of social media at events.
Collects important data on event attendees
One of the prime benefits of photo booth marketing is attaining valuable data on attendees during the event. When sharing photos to social media, attendees are usually required to input their name and email address (or other contact and demographic information) in a collection form. There are typically sign up and opt in options for email newsletters as well. With this information on hand, staying connected with attendees long after the event is much simpler, and gives you the opportunity to further your relationship with them. This information, of course, is also very valuable to sponsors for charity events—adding further reason for them to get involved!
When it comes to charity fundraising events, photo booth marketing is a great solution for attracting, not only attendees, but sponsors as well! While there are many photo booth companies out there, consider booking one which offers you all of the benefits stated above. If you'd like to learn more about what TapSnap has to offer, give us a call at 1 877 600 8710 or contact us online!
Happy planning,
TapSnap