We get it moms—planning a sweet sixteen party is no cakewalk! From picking themes to coordinating RSVPs, there's a lot that needs to be taken into consideration when planning this important coming-of-age celebration. Idea tank on empty? No sweat! As an event entertainment company, we've seen many unique party ideas, and we have some great ones to share with you. Take a look below for a few of our favorite sweet sixteen party themes!
Sweet Sixteen Party Themes
An #InstaCool Party
We love this sweet sixteen party theme! For the social media-savvy teenager, an Instagram themed party is a sure-fire hit. Get creative with Instagram cookies, décor, and photo booth props. For more ideas, take a look at all the details in Kara's Party Ideas blog post.
Since it's an Instagram –themed party, a photo booth for entertaining guests is a must! Opt for one that has instant social media sharing capabilities. Don't forget to put some thought into a custom event hashtag too! Don't know where to start? Take a look at these easy tips on how to create a hashtag for an event.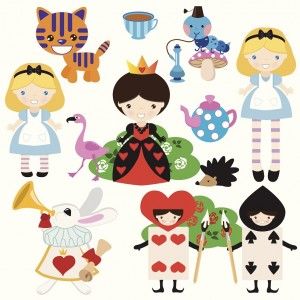 Party in Wonderland Theme
If you're looking for a theme that really stands out, put an Alice in Wonderland spin on your party. This beloved tale offers an endless creative runway for sweet sixteen party decorations, food and beverage, and entertainment. We absolutely loved this Very Merry 16th Unbirthday which nailed this theme perfectly. Your guests wouldn't want to be late for this very important date!
Breakfast at Tiffany's Theme
For an elegant yet fun party theme, Breakfast at Tiffany's is a definite classic. From décor to the menu, add touches of silver, white, and teal throughout to emulate Tiffany's iconic branding. Guests will surely enjoy the opulence and opportunity to channel their inner Audrey Hepburn!
For more ideas, take a look at this Breakfast at Tiffany's Party!
A Neon, Glow-in-the-Dark Party
When planning a sweet sixteen party, remember to make it interactive so guests are entertained throughout. A glow-in-the-dark party is one of the most exciting and creative sweet sixteen party themes as it encourages everyone to participate in the fun.
It's simple enough: guests wear white ensembles to the party, and draw on each other with highlighters. Don't forget your black-light to make it glow! We'd also suggest offering glow sticks to add to the fun. For more great ideas, check out this creative Neon Glow-in-the-Dark party!
Super 16 Superhero Party Theme
Looking for a really fun party theme that everyone will enjoy? Plan a superhero-themed party! There are many ways to get creative with your sweet sixteen party decorations, games, and menu. Guests can even come dressed as their favorite superheroes!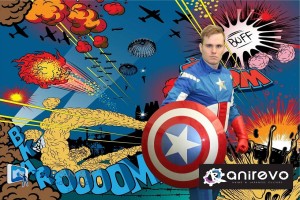 We loved these ideas for a Super 16 Superhero birthday party, so take a look for details and ideas. If you're renting a photo booth to capture all the excitement, opt for one which has customizable green screens! We have some great backgrounds to choose from which would be perfect for this party theme.
Fast tip: Don't forget to ask your teen if he or she is a Marvel or DC comic fan—it's imperative for planning a hitch-free celebration!
Planning a sweet sixteen party may involve a lot of creativity and work, but when it comes down to putting it all together, it's certainly a lot of fun! If you're concerned about going overboard, here are 4 simple tips to stick to your event budget.
It's also a memorable occasion, so remember to bust out your camera. Take a look at these event photography tips to ensure you capture the best candid moments. Photography not your thing? Our social photographer can help too!
We hope these sweet sixteen party themes help you plan the best party yet. Remember, however you plan it, don't forget to have a blast!
Happy planning,
TapSnap