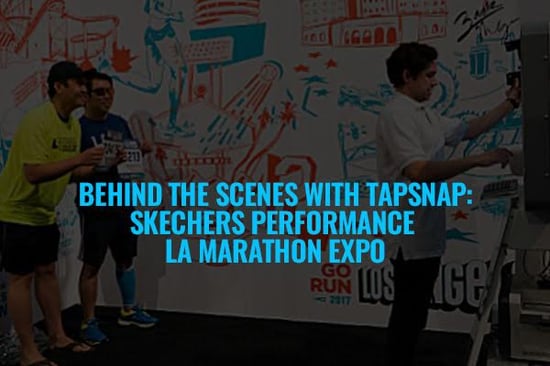 Avid runners train day and night, hoping to beat the average 6 hours and 30 minutes that it takes to complete the world-renowned LA Marathon. Participation in the annual event is a dream come true for runners, but the race is only half the fun.
Before the race begins, participants pick up their race packages at the Health & Fitness Expo, a two-day event featuring live entertainment, interactive exhibits, and merchandise stores from some of their favourite brands.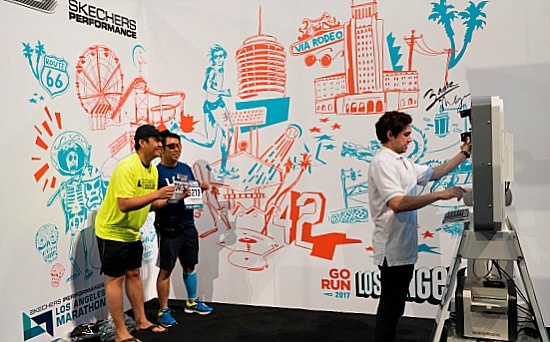 TapSnap 1012 (LA) was invited to join the title sponsor of this year's LA Marathon, Skechers Performance, to create a one-of-a-kind, on-site experience for the racers, and the results were epic. With a colourful floor-to-ceiling backdrop covered in inspirational statements, country flags, and graffiti-style doodles, the race participants were encouraged to pose in front of TapSnap's sleek photo booth setup. Their photos were shared on social media and via email with the tap of the screen, and high-quality prints were provided as special keepsakes to mark the momentous occasion.
Watch our behind-the-scenes video to see how it all went down:
Alex Gallner, Team Manager for TapSnap 1012, brought Skechers' vision to life and everyone who popped in for a snap left with big smiles on their faces. It was a memorable and exciting experience, and a big win for both Skechers and TapSnap.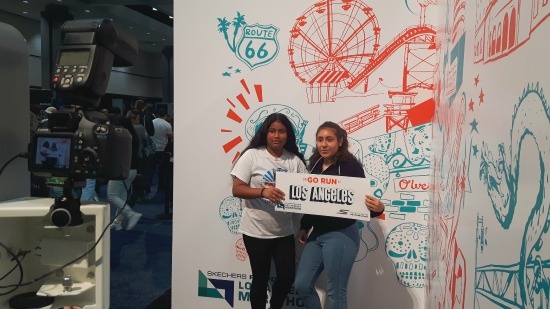 TapSnap truly does provide fun photo booth experiences for events of all types - from small birthday parties, to exotic outdoor weddings, to large public events with thousands of participants. Our friendly and knowledgable staff can handle the setup and execution of the photo booth fun, leaving you to enjoy your event! Visit TapSnap to learn more about how we can make your event - big or small - an affair to remember.