Exposure is everything, says Paul Aaron, a new TapSnap franchisee who has been in the photo booth business for over three-and-a-half years, and who has just traded in his old-fashioned booth for a TapSnap franchise and has already taken his machine to a few weddings.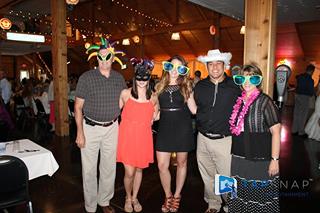 "This business is all about promotions and exposure. TapSnap as a product is far superior to anything that's out there on the market. You just need to get out there and get it exposed," says Paul. Aside from his TapSnap franchise and photo booth business, Paul runs a sales and marketing consulting company called Great Plains Media, has real estate holdings and operates a DVDNow Kiosks business, which rents DVDs from movie rental kiosks.
To gain exposure, Paul recommends volunteering your TapSnap for charity – he usually does events for university and high school athletic departments. "All these things give you exposure and credibility."
Marketing business-to-business is crucial. "We go out and meet the event planners and go to the facilities that cater to brides and parties, and introduce them to our service," he says
He also plans to take his TapSnap to a major business-to-business trade show this October in Omaha, Neb. called Buy the Big-O! Show.
"You've got to work it hard, and work it from a number of different angles," says Paul. "We never say no to anyone. When some calls us and wants us to do something, we find a way."