Think big entertainment companies
Raymond Lousia's strategy is simple and it's paying off in a big way. He's trying to connect with the bigger entertainment companies – the event/party planners and the DJs who already have a full roster of events planned for the year and could benefit from some phototainment.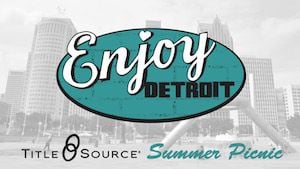 "Some of these companies do 250 bar and bat mitzvahs a year," he says. "With the entertainment business, it's all about referrals."
When meeting with then, he'll do a boardroom presentation, setting up his TapSnap machine with their logo so they get the full effect. He encourages them to play with it and print pictures of their own. He talks about why TapSnap is different than the other photo booths and how it can boost the social media profile of the event, and the brand.
"By the end of the meeting, one company booked an event on the spot," he says. "And they've already called me for another event."
He says it's worth thinking out of the box, beyond weddings and bar mitzvahs to the big parties, the people who organize them and who already have the connections.
"I had no idea there were so many entertainment companies in the Metro Detroit area," he says. "I can see the demand in the Detroit area for TapSnap."
Custom backgrounds for your screen
Every little extra touch counts.
Raymond Lousia took it one step further for events, hiring a designer to create custom backgrounds for the TapSnap screen using the event or client logo. "It looks fantastic at an event, and the client usually loves it," he says. He often uses the customized background as way to help close the deal.
The custom background usually covers the entire screen and incorporates the logo and colors.
"It's just one more way of showing them you are providing a premier experience," he says.