Guests had a chance to strut their stuff on the red carpet Oscar-style as they entered the Keller Williams Realty 10th Anniversary Celebration in Longmeadow, Mass. When they reached the end of the carpet, there was TapSnap ready and waiting to take their photos – just like at the Oscars.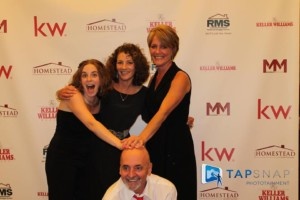 "The event hosts thought it would add some fun to the party to act like it was the Oscars and get playful with it," says Sheryl Cheney, a TapSnap franchisee in western Massachusetts. "We pretended it was a big deal. I'd say, 'Welcome to the party! You're looking fabulous tonight. So tell me, what are you wearing?' Some people would say Versace, and other would laugh and say Target as a joke."
Red carpet glamour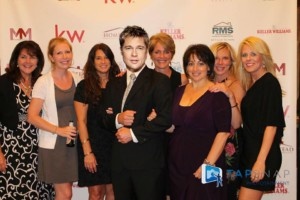 Cheney used TapSnap to take short videos as well as glamour shots of the guests at the event, which transformed the Keller Williams Realty-Pioneer Valley office into a giant party zone, with music, food and drinks.
Event organizer Laura Stevens, who is the Operating Principal at Keller Williams Realty-Pioneer Valley, says, "My guests loved the TapSnap concept and most of them took multiple photos with various friends. Sheryl did a fabulous job in getting the guests involved and having fun."
The social media bonus
TapSnap turned out to be the entertainment that just keeps on giving, even when the event was over.
Stevens says, "I saw postings of our event for weeks afterwards on Facebook as our guests kept posting and sharing each other's photos. The added exposure was great and a bonus I hadn't counted on. If you are looking to liven up your next event, or just add a touch of something out of the ordinary, I would highly recommend TapSnap for your next party."