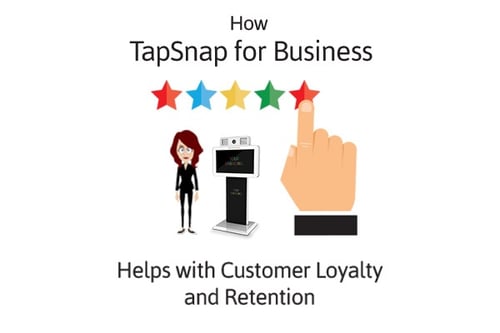 For every business, customer loyalty and retention is at the forefront of their overall goals in development and growth. However, in a heavily saturated market, where competition is stiff, separating your business from the herd can be a challenge. Building brand awareness is a great place to start. However, keeping your customers happy and engaged is the most important factor for a thriving business!
Poor customer service, without doubt, is one of the fastest ways to lose customers. According to KissMetrics, more companies are focused on acquiring customers as opposed to retaining them. While acquisition is important, solely focusing on this may put you at a disadvantage. This is because acquisition can cost 6 to 7 times more than retention, as discovered by KissMetrics. With this in mind, more emphasis needs to be placed on customer loyalty and retention.
Customer retention starts with providing your customers with the best experiences possible. Every interaction is a touchpoint for your guests, and leaving a good impression is key. Most businesses look for an edge to keep them fresh and exciting. That's where TapSnap for Business steps in!
So, how can a photo booth help with customer loyalty and retention?
Unlike a traditional photo booth, TapSnap for Business' photo booth does more than simply snapping a photo—it's a photo marketing kiosk! This means that it not only helps with customer loyalty and retention, it also helps in building brand awareness and turning your customers into organic social media brand ambassadors by way of instant social media sharing technology.
Here's how it works: Customers first take a picture and have a blast designing and customizing it. They then enter their details before finally sharing it to their social network on Facebook, Twitter, or even Instagram. When all's said and done, we've collected valuable customer information and emailed them a targeted message while they've shared a branded photo with your logo on it.
In this way, your establishment is providing free and interactive entertainment which also allows your customers to get creative. This entertaining touchpoint also encourages your guests to share their photos with their boundless social networks. This gives your organization even more exposure and effortlessly works in sync with your other marketing efforts. In this way, your customers are organically transformed into social media brand ambassadors.
By way of turning your customers into social media brand ambassadors, you are also generating positive sentiment around your brand. Your in-house photo booth is an excellent entertainment platform which creates that intangible element showcasing your venue as the place to be!
It's also important to know more about your customer in order to develop a better relationship with them. With TapSnap for Business' data collection capabilities, you gain more knowledge about your target. It doesn't have to stop there! With this data, you can also use it to compile loyalty programs, create retargeted ads, and grow your email marketing efforts. With ongoing data collection, your photo booth gives your business further insight into your customers as well as your online presence. In this way, TapSnap for Business gives your company that extra edge to attain success.
Remember, social media is important to your business, and TapSnap for Business helps you harness its power by aiding in building brand awareness and creating social media brand ambassadors. If you're launching your business and hosting a grand opening, here are some great ideas for branding your event as well!
Have questions about TapSnap for Business or about our photo booth rentals? Feel free to contact us. We'd love to hear from you!
Cheers,
TapSnap