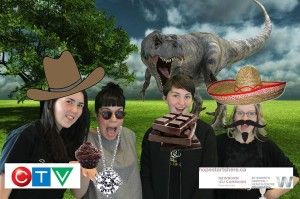 TapSnap makes it easy to give back to local communities by participating in a variety of causes and events.
Each year, the TapSnap family is proud and excited to support individuals, causes, and organizations that help make society a better place. With more than 100 franchisees that participate in such events, TapSnap is distinguished for being a community-friendly business.
Claire Nagle, who runs the TapSnap Vancouver franchise, plays an active role in the community. During the holidays, she partnered with a local school for the deaf for an event where children and their families had an opportunity to take pictures with Santa and customize their photos with TapSnap. The smiles Nagle observed during the event were magical.
Nagle and the rest of the franchise system share their excitement about participating in such events. And, in return, TapSnap continues to gain incredible brand recognition and respect from the communities it serves.