TapSnap is proud to announce All Points Public Relations as their new partner in firmly establishing TapSnap as the phototainment company.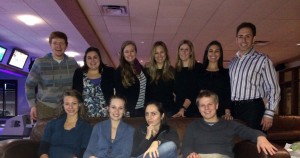 Based in suburban Chicago, All Points and its owner Jamie Izaks have earned an outstanding reputation as specialists in strategic public relations within the franchise industry and beyond. Here are some details of their work:
- All Points will be generating press coverage with local, regional and national consumer, business and trade media.
- All Points will publicize the addition of new franchisees as they launch their business, garnering exposure about growth and increasing visibility in local markets.
- Where existing franchisees operate, All Points will perform proactive PR services leveraging current local market trends, success stories/case studies, events and other initiatives when possible.
- All Points PR's media outreach includes securing stories with national newspapers, business magazines, web and blog sites, cable networks and radio programs.
TapSnap is very excited to partner with All Points, as they are a valuable resource to help the TapSnap family grow locally in our markets and nationally.