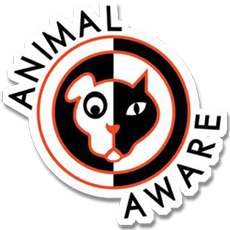 TapSnap is partnering with Animal AWARE to raise awareness of the organization's work in eliminating animal abuse, as well as providing care and finding homes for abandoned and abused pets. Animal AWARE is a non-profit organization based in Guatemala; it is the largest canine and feline shelter in Central America and is completely funded by donations and modest fees for service. Members of the TapSnap team will be visiting the shelter to take and share pictures of more than 300 animals during the association's Take Me Home donate, sponsor, and adopt drive on Saturday, February 28.
"We're all animal lovers at TapSnap. Our corporate team members bring their dogs to work; five of them happen to be rescue dogs," says Scott McInnes, TapSnap CEO and owner of two rescue dogs, Doogie and Ziggy, and a rescue cat named Rhomba. "Animal AWARE is a great organization that we're proud to partner with and help in whatever way we can." In addition to raising awareness with photos, the TapSnap team will be raising funds for Animal AWARE that will be used towards covering a portion of animal shipping costs.
UPDATE! Joining TapSnap, Purina Guatemala has generously offered their support for this initiative donating dog food to Animal AWARE.
"We're a small organization with very few staff; we're technologically separated from the outside, and scraping by month after month to feed and care for more than 400 animals. We do the initial rescue work and provide them with ongoing care, but finding them loving, forever homes is the hardest part," says Cassandra Woel Martins, the Antigua Representative for Animal AWARE . "When TapSnap offered to fly to Guatemala, photograph our animals, and help us raise awareness of our organization, we couldn't believe it. Alone, we can't get the word out."
You can help Animal AWARE in one of the following ways: