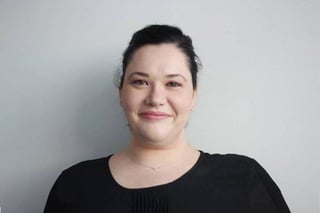 Joining the main Vancouver base of operations, TapSnap is proud to announce the hiring of franchisee marketing manager Dawn Kirby. The addition of Kirby is indicative of the company's continued growth and success. Within just two years of franchising, TapSnap operates with almost 100 franchise partners internationally. Currently growing at a rate of 10 franchisees per month, TapSnap is excited to build on to its already rich and appealing support network it offers franchisees.
"It's an exciting time to bring Dawn to the TapSnap family," said Scott McInnes, TapSnap founder and CEO. "As our business continues to rapidly grow, we are constantly enhancing our operation and the way we cater to the needs of our franchisees."
Kirby will play an instrumental part in continuing TapSnap's impressive expansion. This new position is a direct result of the company's success and its efforts to streamline roles within the organization. TapSnap already supports its franchisees in sales, technology marketing and operations.
In addition to these current offerings, franchisees can utilize Kirby's expertise. With a rich background, she brings a wealth of experience in senior product management, marketing and communication, all of which will be available at franchisees' fingertips. Already familiarizing herself with the team remotely, Kirby will be joining the Vancouver office full-time at the end of March and is ready to dive into the exciting work ahead.