There are many paths to becoming a TapSnap franchisee. One is through the coaching process and with the support of a franchise consultant from an organization like The Entrepreneur's Source (TES).
"A client reaches a point of clarity," says John Clinton, a TES coach who recently placed one of his clients with TapSnap. When they can truly visualize themselves running a prospective business, they know it is right for them. "My client could see herself running this business, going to all the types of events TapSnap does like weddings, corporate events, bar mitzvahs, and having a blast. It fits the lifestyle she'd like to have."
As a franchise coach you don't want to help your client buy a job, says Doug Stout, another TES Consultant. "You want to find them a business that will be a vehicle that helps them get where they want to go in life."
He sees his role as giving an outside-the-box perspective to clients, looking at their goals, needs and expectations, and everything they bring to the table.
Since April he has placed three clients with TapSnap, which he says appeals to his more "sociable clients" who are seeking greater financial independence.
Doug's first TapSnap client, Dave Ramsburg of West Virginia, was in between contracts as an engineer and wanted "more flexibility and control." Dave has a lot of connections with different sporting venues, and is "a very sociable guy."
TapSnap franchisees attend a lot of special events and parties with their machine, so it's important to be someone who thrives in that environment. Already Dave has done events for IHRA Nitro Jam Drag Racing and the Green Bay Packers.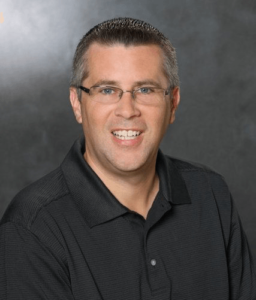 Doug's second client who chose TapSnap was Michelle Mailloux from New Hampshire. In her fifties, Michelle was seeking "more control, a better quality of life, and something she could transition into from her regular employment," says Doug. A big draw for her was TapSnap's relatively low upfront investment.
Doug says, "I like how you can start small with TapSnap and build into something larger. TapSnap is a business you can help somebody use to exit corporate America. They can start off on their evenings and weekends and still keep their day job. They can expand to have multiple units and really build it into something."
His latest TapSnap franchisee, Brian of South Carolina, who just turned 30, has a great job but with a lot of long hours, and is looking to the future.
"A lot of people his age want to be self-employed and have more control and flexibility in life," says Doug. "With a franchise like TapSnap, they're in business for themselves, but not by themselves. When you start your own business, there's no go-to person who answers your questions. With a franchise, there is."