I love taking pictures, even of odiferous teenagers.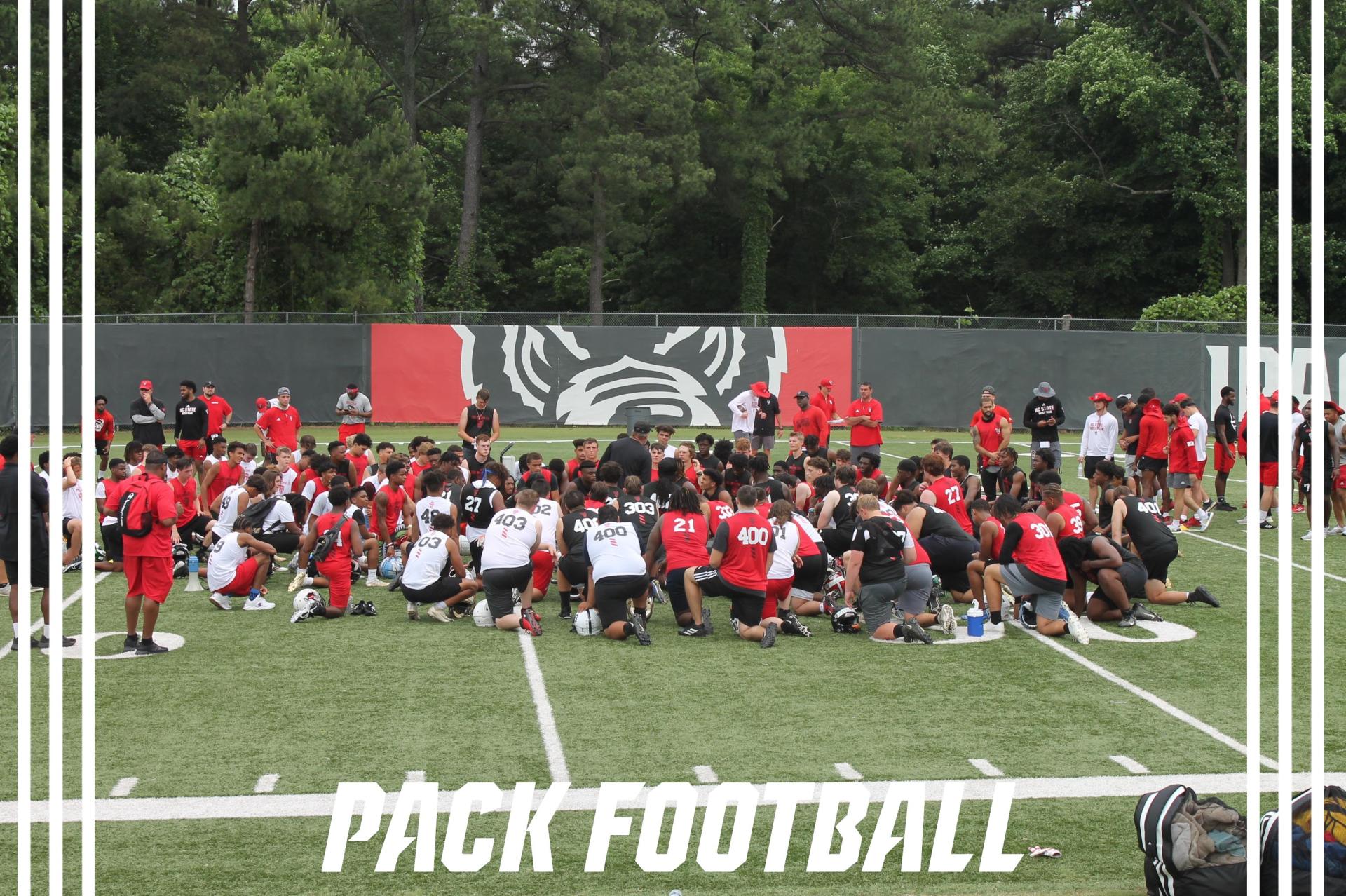 College football programs across the country were finally permitted to host high school players at summer camps as of June 1, 2021. While the pandemic prevented all D1 football schools from doing camps in the summer of 2020, North Carolina State University in Raleigh has a great record of well-attended camps with coaches and current players being a part of teaching the kids. But the question was, how does N.C. State Football stand out from the crowd with every. single. school. hosting multiple football camps?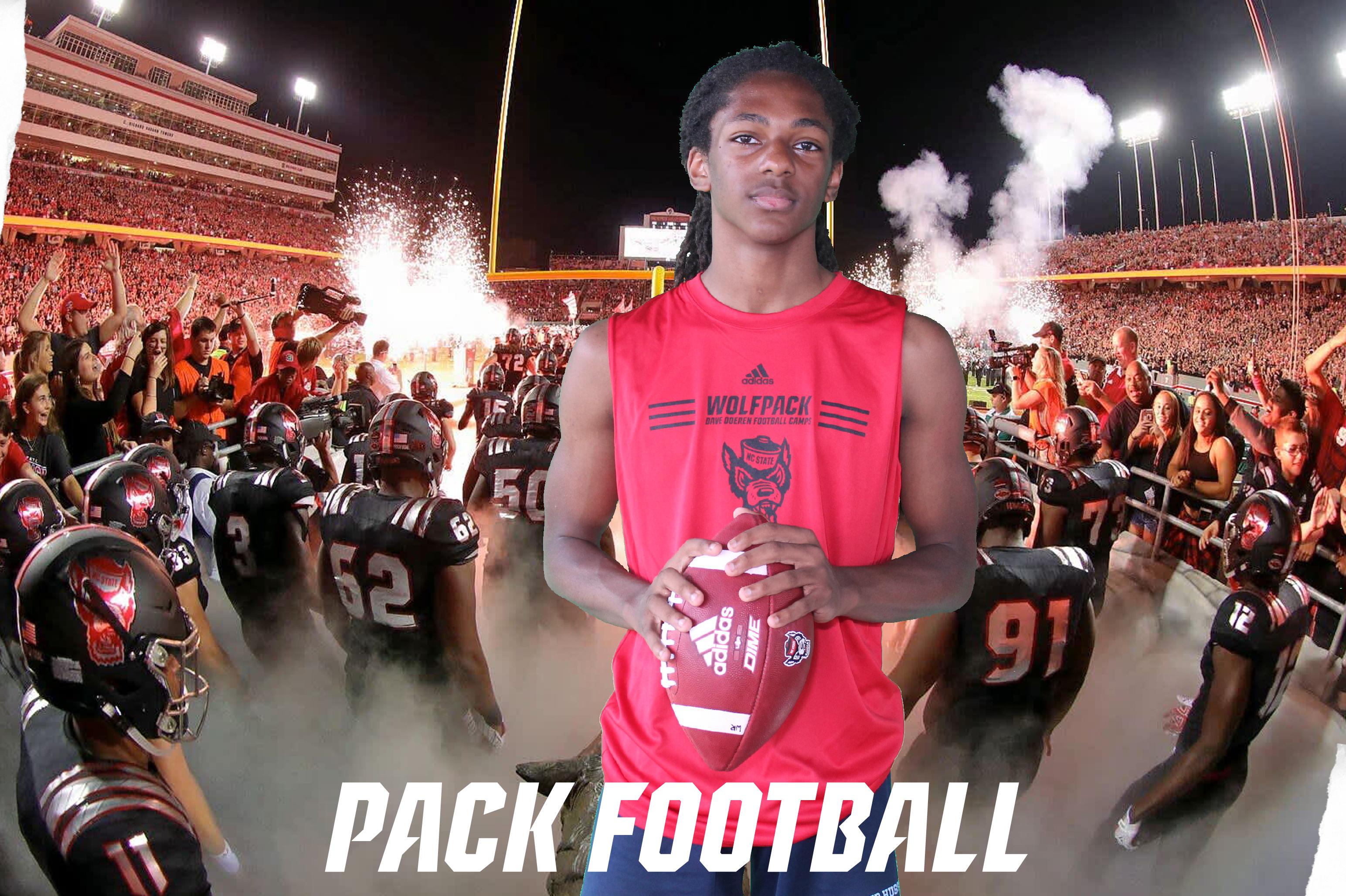 Bring in TapSnap. Create a branded photo booth experience that the campers and staff love. N.C. State's Football graphics team created 4 custom backgrounds + branded borders for the pictures.
While all campers went through evaluation drills - think combine if you're a pigskin fan, the finished kids went to the photo booth for a Wolfpack photo experience. As players stood in line, they broke the ice themselves by talking and laughing with one another. Whether the campers held an NCSU football or helmet as a prop, I learned one thing...it is rare for football players to smile in photos. WHAT?! Good thing the other attendant was a teenage boy who could totally relate to each camper posing for his picture. Another one of the football program's goals was to create social media capital; custom hashtags were posted and shared so campers used them as they posted their photos to their own social.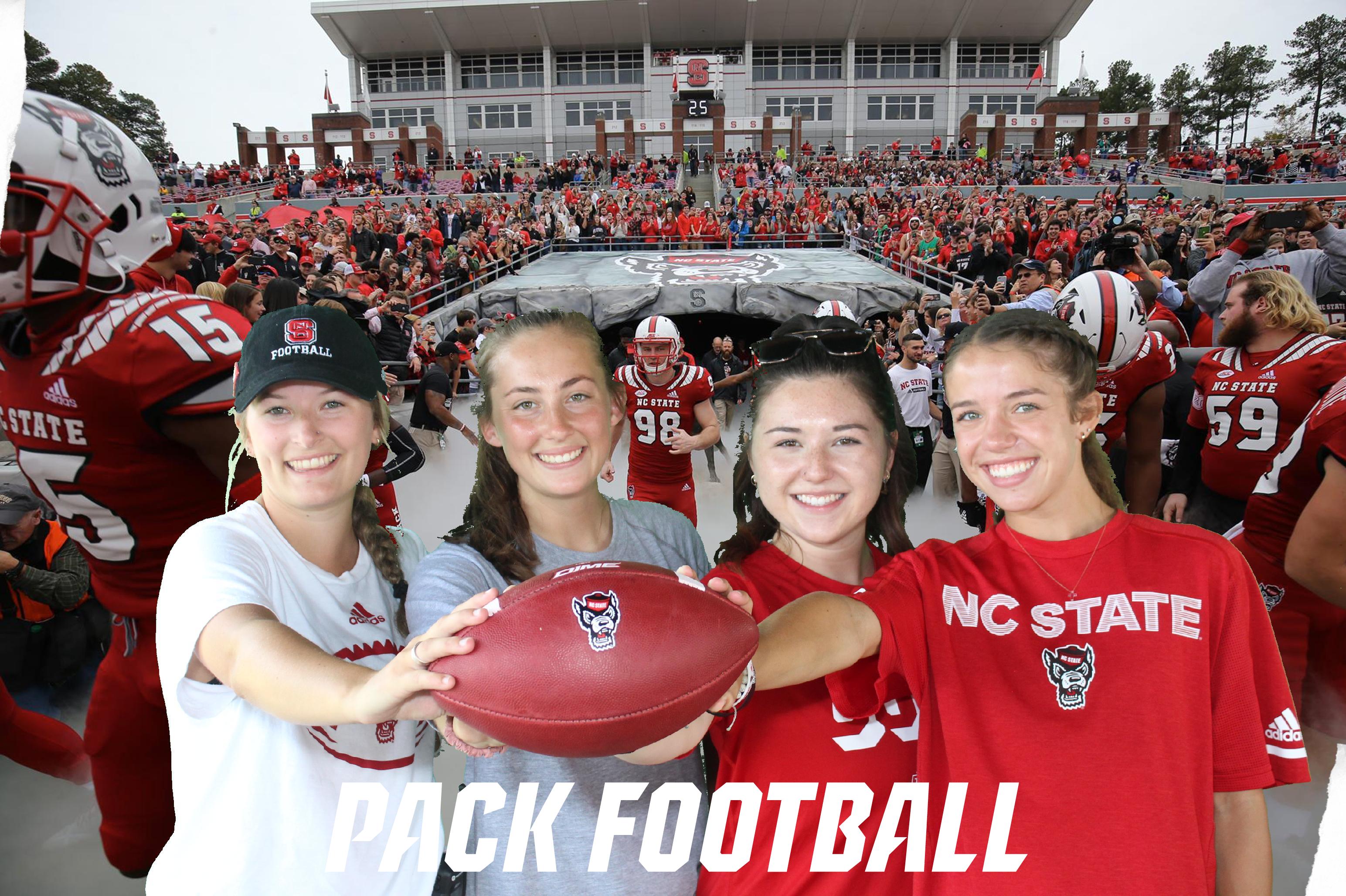 When the players were on the field, we snapped action shots with our Mobile Photo Studio and posted these pix, along with the photo booth pictures, to an online gallery that campers accessed through NCSU's football camp website. For the families that came with their camper, TapSnap provided some fun for them while they waited on the sidelines through the hot summer days; we also printed the 4x6 pictures of their high school football players if they wanted. After 8 camps, more than 19,000 photo views were made of all the camp days in the online gallery.
TapSnap creates custom, sharable photo experiences at thousands of events across North America each year. To learn more about how TapSnap can turn your event guests into authentic ambassadors for your brand request more info below.