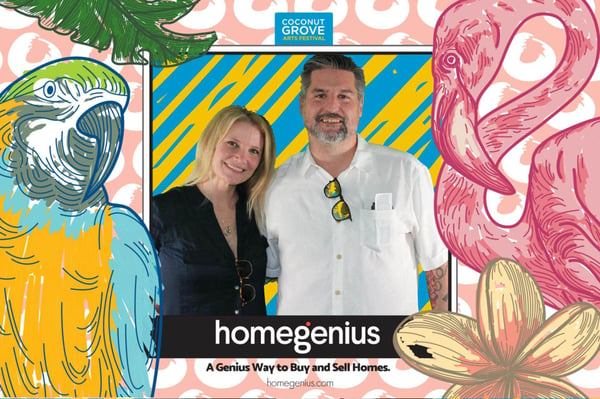 TapSnap franchisee JC Colon recently partnered with homegenius to create an immersive photo booth experience for the Coconut Grove Arts Festival. We couldn't be more excited about the results!

The company homegenius is a national real estate brokerage that was founded in 2019. They offer a groundbreaking vision for real estate that combines the on-the-ground knowledge of experienced real estate agents with proprietary tools and data that help today's homebuyers and sellers achieve their goals.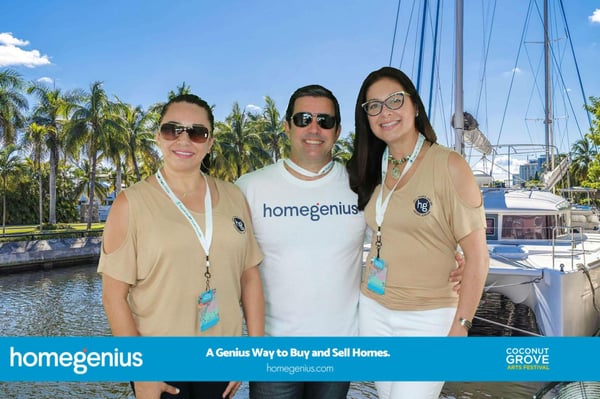 So how did a real estate app find a place at a three-day art festival? Well, as a tech-driven company, homegenius worked alongside our graphics department to come up with an immersive photo booth experience that was as forward-thinking as they are. The booth featured three different graphics and concepts for each day of the festival. It was a first time partnership in which the photo booth graphics were designed to look as though guests were included in the piece of art. This concept was completed through the use of different artists' work as part of an overlay and green screen background combination. This event was a revolutionary partnership for all parties demonstrating creativity and technology to create an immersive event.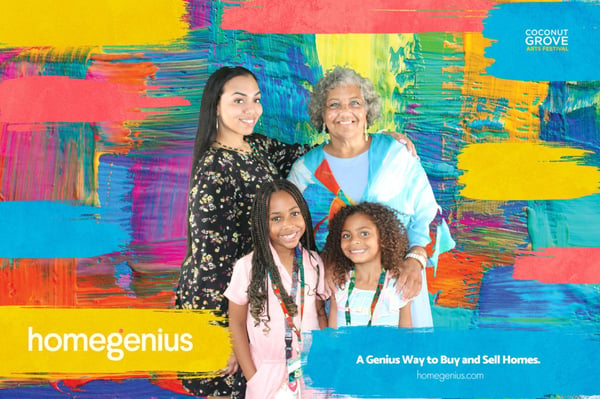 Coconut Grove has long been considered Miami's original art district. The Coconut Grove Arts Festival has now grown to become one of the largest outdoor arts festivals in the nation. Tents are set up along the winding streets of Coconut Grove to boast more than 350 artists, over 50 restaurants and gourmet vendors, and an estimated 120,000 people. Visibility becomes a key aspect to the success of your booth at the festival when dealing with such a high profile event. At homegenius, they were looking for something different, a way to promote their brand in an artistic way that would also incorporate the theme of the festival. Our partnership with homegenius increased brand awareness and attendee engagement. The services we were able to provide were a great initiative that enabled homegenius to stand out in a fun and distinctive way.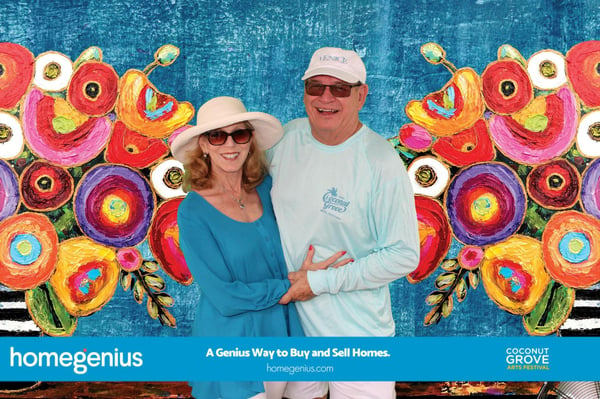 At the festival, homegenius was able to make a strong first impression and set the tone of their booth with a message of technology and innovation. They were able to showcase brand identity with a fully branded and customized photo booth set-up. The branding and graphics were then carried through to physical photo booth prints, and all customized social share pages for a complete activation. After the long weekend, there was a total of 400 prints, 100 Facebook shares, and over 400 emails and SMS image shares. The incorporation of a TapSnap photo booth at The Coconut Grove Arts Festival boosted brand authority and introduced homegenius to new audiences. Festival guests were able to interact directly with brand imagery and transform into instant brand ambassadors.
"Our partnership with JC Colon and TapSnap was priceless. From communication, concept, and execution, he made sure all our t's were crossed, and i's were dotted with the best service. TapSnap's native lead collection and reporting are exactly what we need to quantify and qualify the return on investment of the events." - Courtney Radcliffe, Vice President of Brand Experience homegenius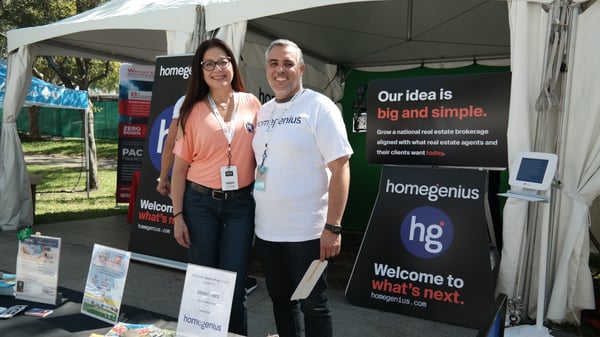 Adding a TapSnap photo booth to your event can increase brand awareness, elevate the guest experience, and help you reach new audiences. Our photo booths have various customized features that can be used to promote event sponsorships or create revenue generation opportunities. There are many opportunities for a TapSnap photo booth to enhance your event. We do not shy away from the chance of bringing any event vision to life. Just like with homegenius, we were able to match what the client wanted with what we were able to deliver on. Overall, the partnership created a unique, immersive experience for festival attendees.
Partner with TapSnap for your next corporate event, and enjoy unmatched results!
Have any questions? Comment below and join the discussion!