Photo booths have become a must-have element for every type of event and celebration! Recently as emphasis has been placed on experiences, there are requirements for a new wave of photo booths that can do more than snap a picture. Photo booths are about so much more now with interactive features, customizations, and forward-thinking innovations. In recent years these emerging photo booth trends allow you to add extra appeal to an already spectacular event!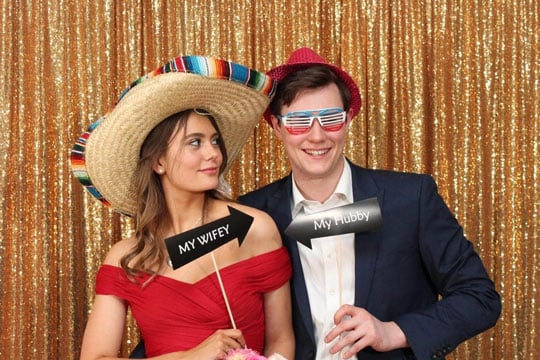 As a leader in creating event experiences, we try to keep up with new trends! We have done our research and compiled a list of emerging photo booth trends that you can expect to see at your next event. Tap into these trends to ensure the success of your next event!
1. Open-Air Photo Booth
The open-air photo booth is a modern take on the traditional enclosed photo booth. This style of a photo booth both allows for more guests into the photo and incorporates sets and props for a full-on photo experience. No walls mean more flexibility when it comes to the positioning of your photo booth. Now that the walls have come down, the photo booth experience has become an out-of-the-box form of event entertainment, incorporating green screens, digital props, and animations. Although green screen backgrounds are fun, it is also beneficial to showcase your location as a natural photo booth background. Capture your fellow racers at a marathon, highlight the lovely landscape at your garden party, or include a view of your venue as your backdrop. It'll create high-quality, natural-looking photos for you to enjoy as keepsakes from your event. The options are truly limitless with the increased space of an open-air photo booth!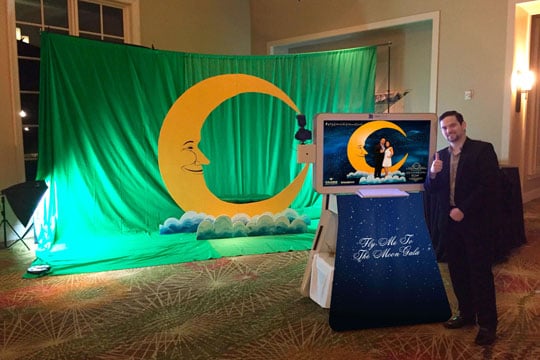 2. GIFs
What could be better than having fun images from your next event? How about the ability to create GIFs, bringing your photos to life. Don't just stand and pose for your picture! Incorporating GIFs into your photo booth experience allows you to up the ante when it comes to capturing that perfect event photo. Allow guests to let loose, get creative, and let their personalities shine! The interactivity of the photo booths is a fun-filled and entertaining way to have a positive effect on your guests and get them talking about your event long afterward.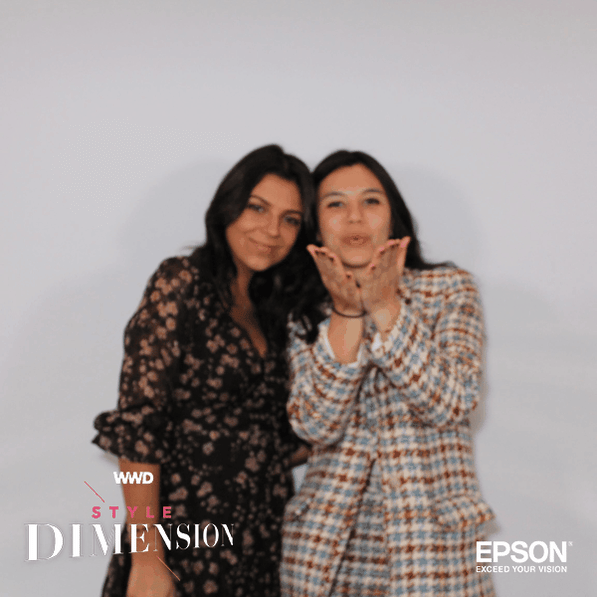 3. Non-Traditional Backdrops
With props becoming much more streamlined and minimalist, you can expect to see the sets of photo booths becoming increasingly more unique! You can now showcase your creativity with an entire styled space dedicated for guests to take photos. The styled area will blend with the event theme and can serve as a part of the general decor and composition. Backdrop possibilities are endless as photo booths are no longer bound to four walls. From walls made of chalkboard to flowers, the options are endless. Choosing a backdrop may not seem important, but we encourage you to think big! This is your chance to make a statement, show off your style, and reinforce the theme of your event!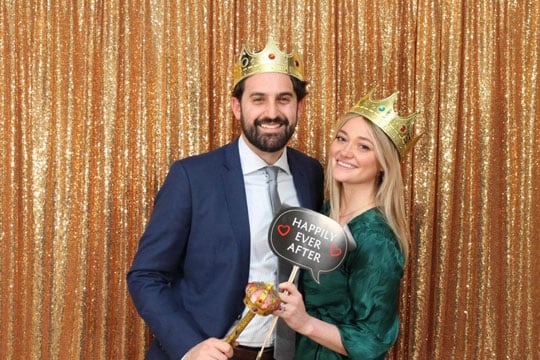 4. High-Tech Features
TapSnap has taken the photo booth out of the dark and into the light. Gone are the dusty old clunkers that used to sit in the back corners of shopping malls and fun parks. In its place is TapSnap ‒ an open-concept, high-tech phototainment system designed to capitalize on the age of social media and the incredible popularity of photo sharing. TapSnap's Snap software enables event guests to modify pictures with the simple touch of a fingertip. Users can draw or write messages on the multi-touch screen and add digital props such as hats and mustaches. Afterward, they can instantly share pictures with friends via email or social media networks – Instagram, Twitter, Facebook, and YouTube. The multi-touch screen allows more than one person (or hand) to draw at the same time. TapSnap is the photo booth reinvented for the digital era.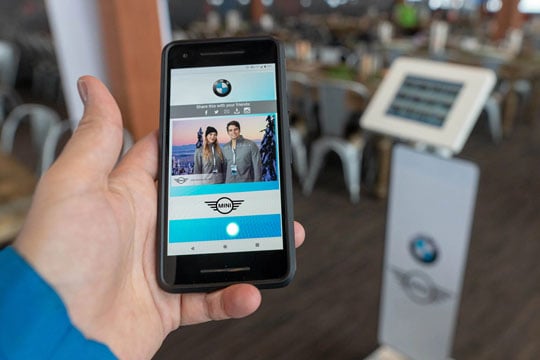 5. Prints as Party Favors
Opt-out of traditional party favors that guests will throw away. Instead, give unlimited photo prints that can be shared online, framed, and kept forever. If your current even budget doesn't include photo booth entertainment, you may want to reconsider. Photo booth prints make fantastic event favors! Try redirecting some of the funds you were going to spend on traditional favors to custom-designed photo booth prints. Photo booth prints are smart if you are looking for a truly personalized gift!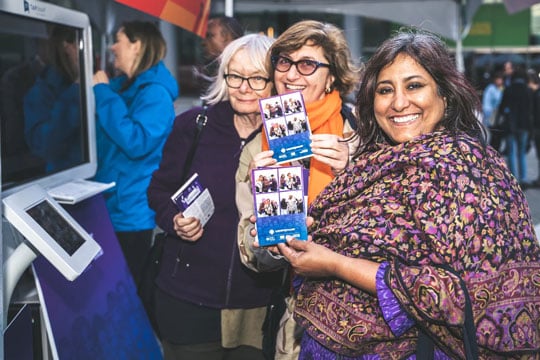 6. Beauty Mode & Custom Filters
Channel those VIP, high-end celebrity parties you've seen plastered all over Instagram and shoot your wedding or event with this black and white filter from TapSnap. You and your guests will have a beautiful glow, and it will appear as though all photos were professionally touched up. Check out this amazing New York Fashion Week event we collaborated with Women's Wear Daily for on our Instagram! We are loving the customized pink filter we created specifically for the campaign that utilizes beauty mode and retouches to make every attendee look flawless!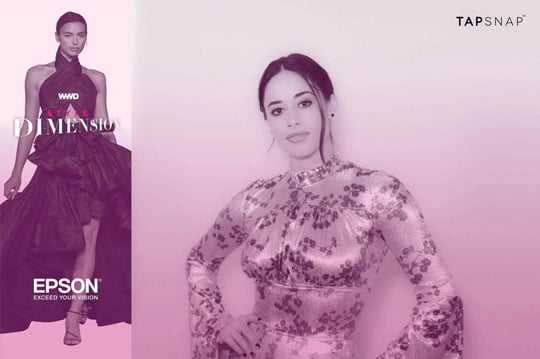 There is a lot to consider when choosing photo booth entertainment for your next event. We hope that you can tap into some of these emerging trends and make your next event a successful one!
Have any questions? Comment below and join the discussion!