With the series finale of Game of Thrones still top of mind for the show's biggest fans, TapSnap's Las Vegas location was invited to a corporate event hosted by Enertia Software as part of their Annual User Conference, with an epic GoT theme, held poolside at Caesar's Palace.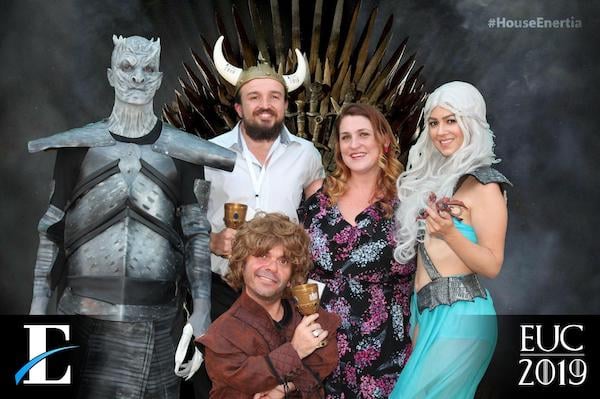 TapSnap Vegas brought the GoT-themed party to life by adding animated GIFs and life-like green screen backgrounds to the photo booth experience, allowing guests to pose with their favorite characters from the show, and feel like they were on the screen, starring in the hit series alongside the celebrity lookalikes.
Guests were able to pose with their favorite GoT characters and feel like they were on screen, starring in the show.
The event was held at Ceasar's Palace, outdoors near the gorgeous Neptune Pool - one of the most beautiful venues in Las Vegas. TapSnap had worked at events held at Caesar's Palace in the past, but usually for indoor conventions, so providing a photo booth for an outdoor poolside party was an exciting change of scenery!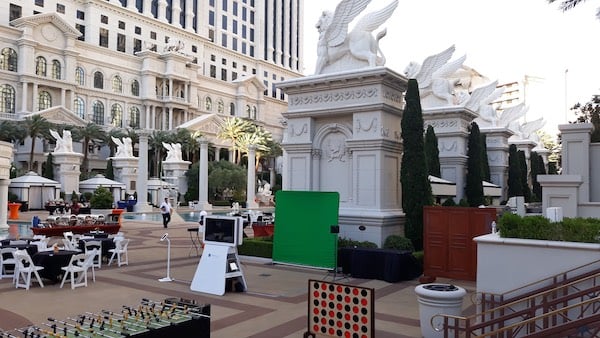 The stunning corporate event had a pleasant atmosphere: perfect weather, music, a buffet, games, and of course, the TapSnap photo booth, set up to keep the guests entertained throughout the night.
Related: The Benefits of Branding Your Photo Booth
Actors were hired for this "Game of Thrones" themed event, and they looked so realistic! The original intention of having the characters on site was to have them roaming around the party, but the guests were so excited about having their photos taken with them, that they ended up staying by the TapSnap photo booth for almost the entire event!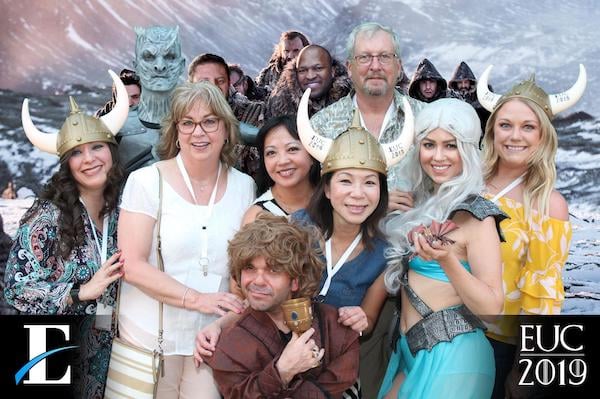 For this event, we used our giant 42-inch touchscreen open-air photo booth model, with a green screen backdrop, which is definitely a crowd pleaser.
After each photo was snapped, guests had the opportunity to choose from a variety of customized digital backgrounds, designed by TapSnap's graphic design team. The guests were able to select their favorite background, and then share and print their photos on the spot.
Guests were able to print and share their photos using our touchscreen technology.
We created a Facebook album for this event, and the guests loved that they were able to share their photos directly to social media with the touch of the screen, or print out copies to take home.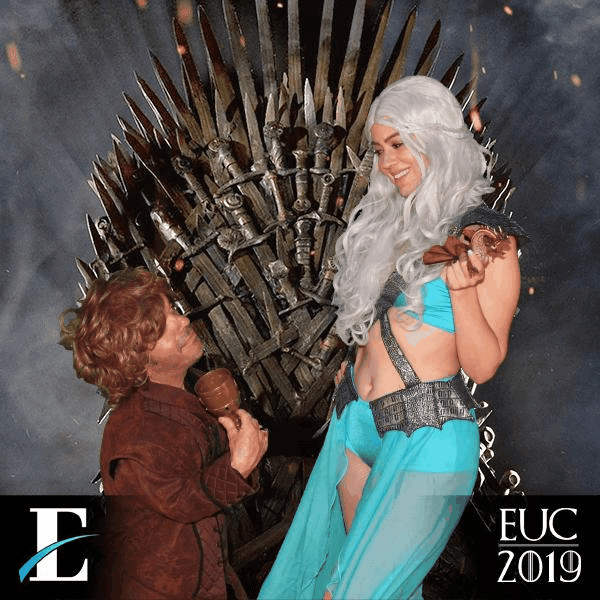 During the event, there was always a large group of guests hanging out around the photo booth, looking through the pictures as they were snapped, and joining in the fun and laughing as they reviewed the photos after each pose.
The animated GIFS added an impressive dimension to the successful event.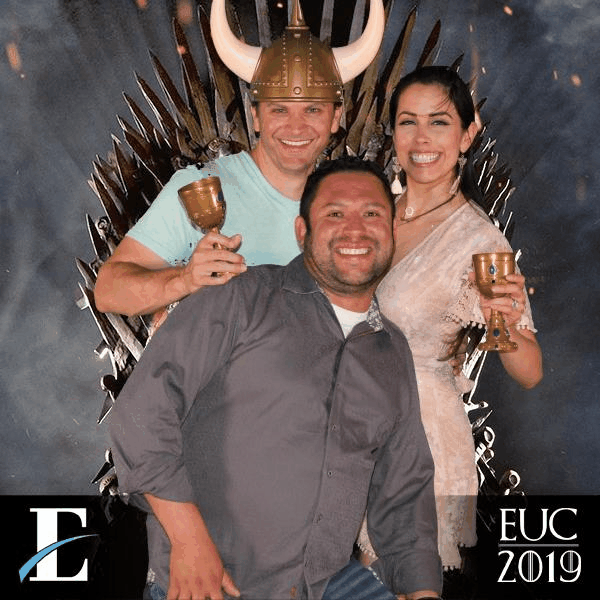 The GIFs were very successful as well, as people always love our ability to include animated graphics. For this event, the graphic team had designed a GIF with the Iron Throne as a background as well as an animated fire rain that gave an extra and impressive dimension! It definitely added a huge "Wow Factor" to an amazing event.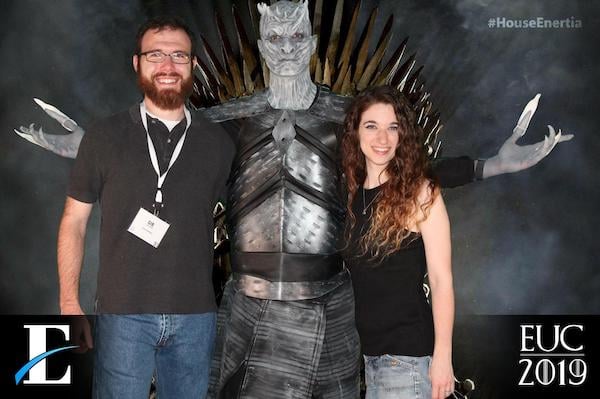 Are you interested in adding a crowd-pleasing photo booth experience to your next corporate event? Find out how you can collaborate with TapSnap now.