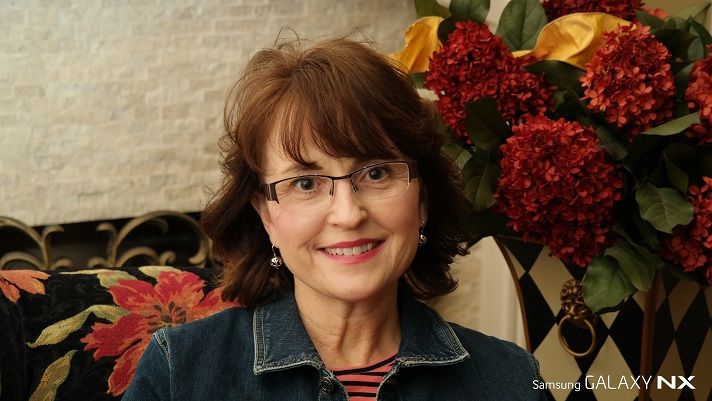 Terrie is the franchise owner of TapSnap 1138 in the heart of East Texas, covering Tyler, Longview, and surrounding towns and communities. She is a long-time photo and art enthusiast and especially likes the stories event images reveal, both in front of and behind the camera. What Terrie enjoys most is helping her clients create fun and memorable experiences one click at a time.
Why TapSnap? What was it about our business that appealed to you?
I retired from the technical corporate work world and wanted something entirely different for my "encore". I wanted something creative, social, and fun. TapSnap is ALL of that!
What made you decide to look at franchising versus other business opportunities?
I wanted the freedom to make my own decisions, to be my own boss, but to have a support structure accessible when needed.
What were you doing before you decided to become a franchise business owner?
I was working for IBM. I held a number of positions throughout my career ranging from sales and marketing, to complaint management, client satisfaction, and project management.
Did you experience any challenges when opening your business? What were they and how did you resolve them?
I worked from my home for many years and was not well connected in my community any more. So, my biggest challenge was growing my network and cultivating new relationships. As a means to overcome this, I joined three Chamber of Commerce groups, attend meetings regularly, and have a goal to meet five new people at every meeting.
What are some of the most positive experiences you've had as a TapSnap franchisee?
I love watching people laugh and genuinely enjoy the experience we bring to them. Working events is a happy time! I haven't met anyone yet that did not enjoy the TapSnap experience.
Do you have a favorite type of event you like attending?
I haven't found a type of event that I haven't liked. Each one is different and I try to approach each one with a fresh set of eyes and ideas. I treat each event as if it were my very first event!
What would you say has changed for you between the time you first started your business and now?
There was A LOT to learn and MANY hats to wear as a new business owner. I had to give myself permission to slow down and take the business one day at a time.
What lessons did you learn along the way? Would you have done anything differently?
TapSnap is a lot of fun, but on the surface it may look like an easy business. It is a fun business, but it is a business that requires hard work, attention to detail, persistence, and a little bit of luck. Don't wait for the business to come to you . . . you have to go to the business each and every day.
What makes TapSnap so special, and why do you think people love it?
TapSnap gives people the freedom to play, be silly, be goofy, and laugh at themselves and others, all in good fun. We help people feel good!
What are your secrets for success, and what advice can you give to new franchisees entering the business?
Success is a journey, and I am still early in that journey. Each opportunity and each event is a learning experience . . . how to market better, how to set-up better, how to take a better picture, and how to add more client value. It's important to have a plan and work the plan. When adjustments are needed along the way, make them, and then make a new plan. Success for most will not come overnight, so be patient. Plant some new seeds every day. In time, they will flourish and grow. For events, be prepared, be on time, and have a backup plan. Learn from your mistakes (and there will be some along the way). Make it all about the client. Relationships will outlive a single event – make it count.