With the royal wedding coming up in less than two months, the anticipation is growing around the world. We recently shared our tips for having your own royal wedding and now we are sharing a few special ways you can make your guests feel like royalty while you stay on budget!
Invitations
For their wedding invitations, Prince Harry and Meghan Markle opted for English cards printed with black and gold American ink. You can integrate this style into your own wedding invitations. Whether you order them online or are making them yourself, gold and black can be easily incorporated into your design. Another way you can make your wedding invitations special is by having a calligrapher do the writing. Your guests will definitely feel like members of the royal family when receiving invitations done by hand!
Music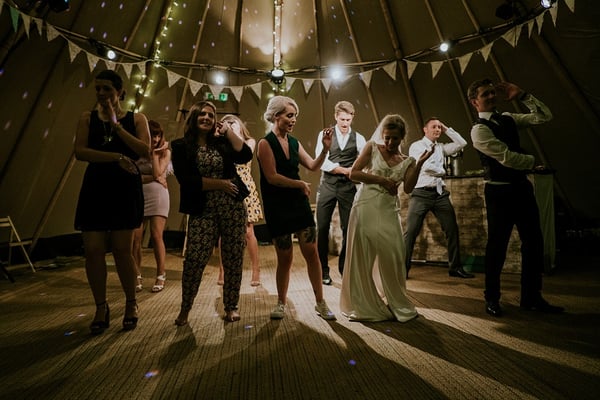 Related: 5 Unique Ideas For A Memorable Wedding Reception
Although the royal couple will be sure to have live music at their wedding, having a band can be expensive. One way to personalize your guest's experience is by having them add their favorite songs when they are filling out the customized wedding invitations. You can then add these songs to a playlist or give the list to a DJ if you are hiring one. Your guests will be so excited to hear their song being played and it will definitely get more people up on the dance floor!
Flowers
The florist for the royal wedding has not yet been released but many are suspecting that peonies and roses, Meghan Markle's favorite flowers, will be integrated into the couple's big day. Roses and peonies tend to fall on the more expensive price range but if you mix in a few more affordable flowers, your bouquets and wedding centerpieces will still have a special royal touch that your guests will love.
Make The Memories Last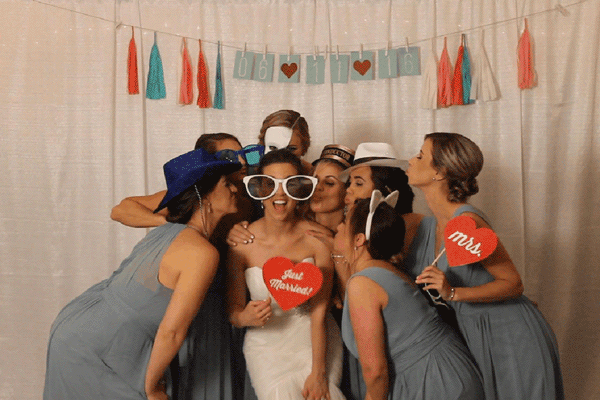 Wedding guests having fun with GIFs!
A wedding is only one day but the memories last forever. Make sure the memories are captured by adding a photo booth to your big day! TapSnap offers customizable features including animated GIFs, green screens, digital props, and borders to ensure that your guests have a blast! If you're interested in booking a photo booth for your big day, you can check out our features page or check your date below!