5 ideas for your Fall Festival that will be sure to leaf your guests smiling.
We've put together a useful guide with ideas of what you should include while planning your fall festival, so you can make sure there's something for everyone, however big or small your event.
1. Food Vendors Selling Locally Harvested Produce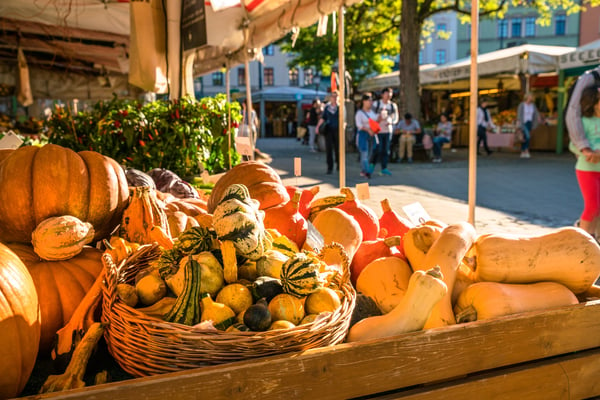 A fall festival is the perfect opportunity to support local vendors and showcase the fruits of their harvest. Caramel apples, locally made pies, corn on the cob, baked goods, and locally brewed beer and cider are great dining options to have on offer at any fall festival. Add a seasonal farmers' market so the guests can do some grocery shopping while they enjoy the festival.
2. Interactive Fall Activities
Possibly your main event and the biggest draw for potential guests. Pumpkin patches and corn or hay mazes are sure to be a hit with kids and adults alike. If you want to make your maze more attractive for adults, add beer or cider stations around the maze.
A TapSnap photo booth will make your event more memorable and the talk of the town. Your guests can take corn-y snaps to remember the day and share their cute photos on social media directly from the booths. Even if you don't have a real pumpkin patch, our green screens can make it look like your guests spent the day at one!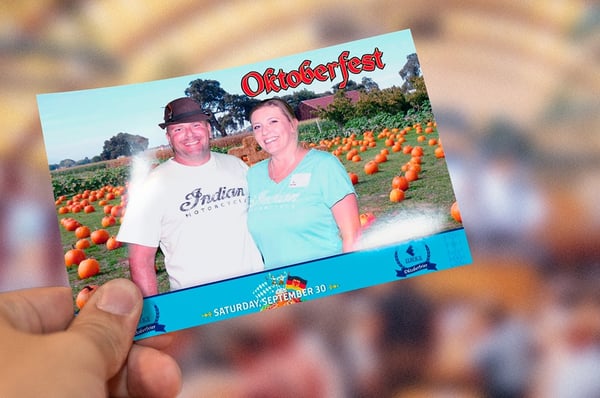 3. Fall Crafts
There's a million different craft activities you can do with fallen leaves and other autumnal props. These are perfect to occupy children while parents catch up with a cider in hand.
Here are some fun craft ideas to get you started...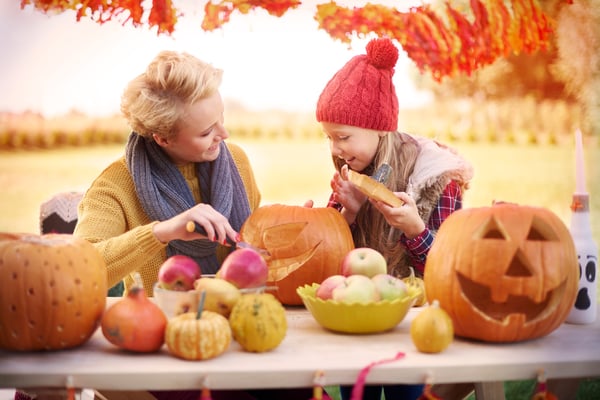 Pumpkin carving Kids love to carve pumpkins! Get creative and try painting faces on the pumpkins, or go traditional and carve out the center.
Make autumn wreaths with dry collected leaves and red and orange painted hand prints cut out and stuck together in a circle.
Create a fall leaf print collage; Paint the back of collected leaves with fall colors then press them on paper to create a lasting decoration and memory of the fall leaves.
Create a classic hand stencil turkey. Draw around a hand placed palm down on paper with fingers spread out. Cut around the hand and color the main palm and the thumb in brown. Each of the other fingers should be colored a different color, usually red, yellow, orange and green. Add a face onto the thumb (an eye, a beak and the turkey's 'beard') and some legs and the bottom.
Make a cute autumn hedgehog with brown fall leaves and a paper plate. Check out this blog for more autumn craft ideas and how to make a leaf hedgehog.
4. Indoor Options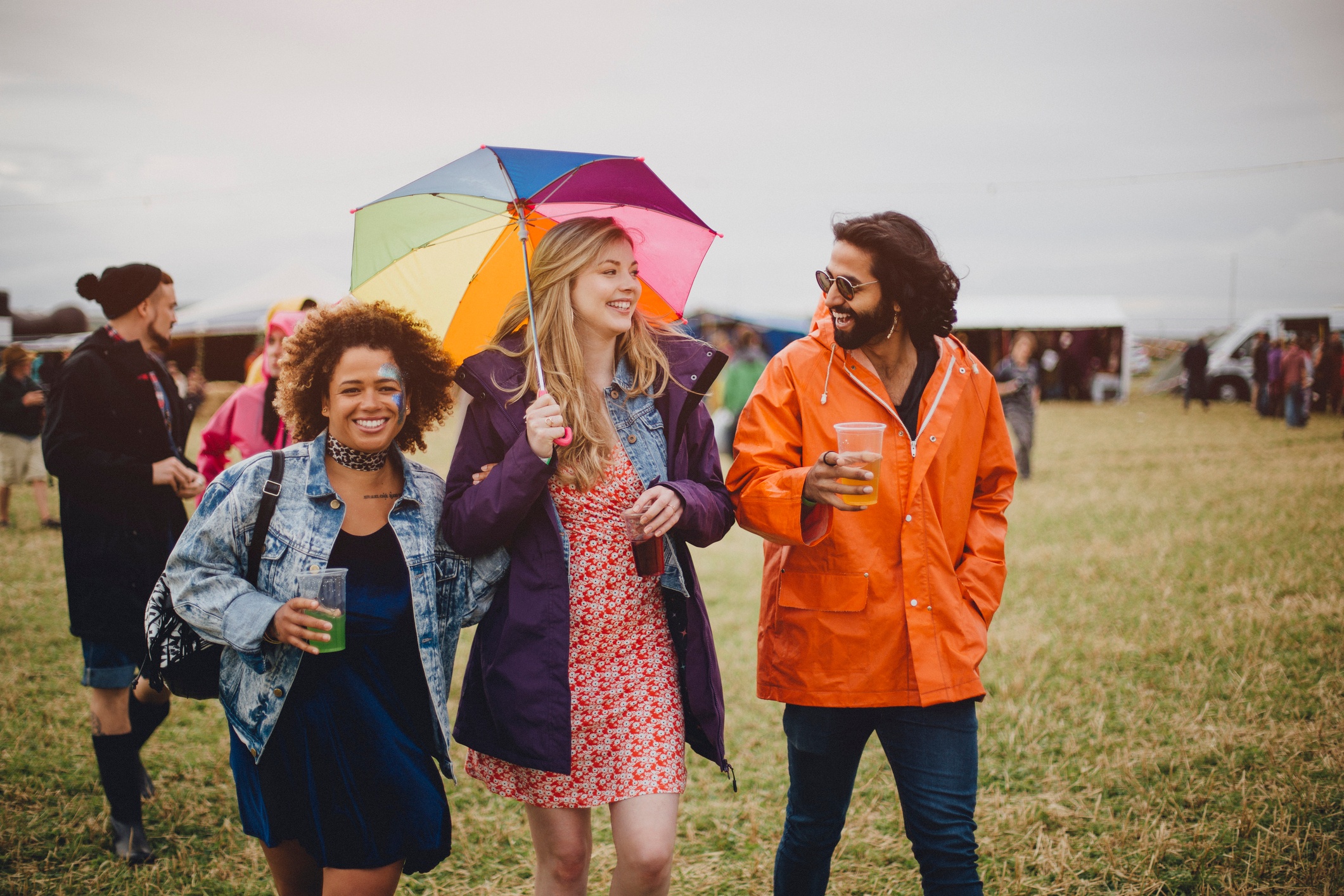 The possibility of awful weather is a very real one. It is fall after all. Have activity options under cover. Most fall festival activities can be indoors or under a canopy, and a TapSnap photo booth will function indoors or outside.
Related: How To Bring Outside Elements Indoors For Your Event
5. Live Music
Atmosphere is everything. What else goes better with happy families running around a pumpkin patch than live music? Use a website such as gigmasters.com to find local bands to provide a lineup for your event.
Check your date to book a photo booth with us today and let the gourd times roll!