Although a few decades ago the majority of entrepreneurs were men, women now make up 41% of new entrepreneurs in the US. If you are interested in becoming a franchisee, the options can be overwhelming. Investing your time and money is a huge commitment and you want to feel confident you are choosing the right business to invest in.
Whether you are tired of working 9-5 in a position you're not passionate about or you're a stay-at-home mom looking for additional income, a franchise can be a great investment. If you love to bring smiles to people's faces and enjoy creating a special experience for others, a photo booth franchise might be a great fit for you! Not only is a photo booth franchise fun, it provides you with flexibility.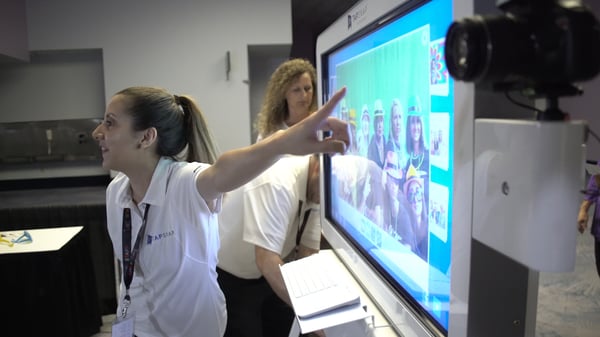 What is TapSnap?
A leader in photo marketing experiences and event entertainment, TapSnap combines state-of-the-art technology with open air photo booths to create memorable guest experiences. With the technological features TapSnap offers, we can create whatever the client desires. Whether they want to be chased by dinosaurs, be trapped in a snow globe, or hanging off a cliff, whatever the client wants, TapSnap can create! Animated overlays, boarders, photo props, and customized backgrounds can be used to create a once-in-a-lifetime photo experience for users. TapSnap can be integrated into social events like weddings, birthday parties, and sporting events or it can be used in corporate events such as a product launches or trade shows. The options are truly endless with TapSnap.
Why a TapSnap Franchise?
Let's face it - becoming a franchisee can be scary! Luckily, TapSnap has years of experience; we have over 160 franchises around the world. With TapSnap, you have the reassurance that we know what we're doing and we will help you succeed. TapSnap falls into the special event industry; this industry is currently worth $66.8 billion annually and it continues to experience growth year after year.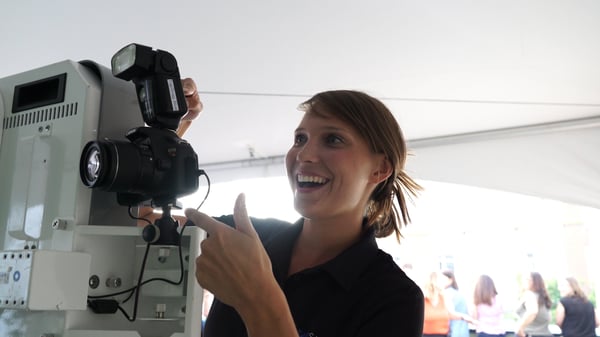 Related: 5 Must-Know Tips For First-Time Franchisees
No Industry Experience Required
If you've never worked in the photography industry or special event industry, that's okay! If you become a TapSnap franchisee, you will go through specific training that will provide you with the tools you need to be successful. You'll be ready to book your first events as soon as you walk out of the door!
Franchisee Support Network
After you have graduated from TapSnap's training program, you will become part of a network of like minded individuals who will offer insight, guidance, and support throughout your entrepreneurial journey. As of November 2017, there are 44 female TapSnap franchisees who you will be able to connect with!
Endless Opportunities
Since TapSnap photo booths can be used for both social and corporate events, the business opportunities are endless. On a weekday you may have a cafe opening and on the weekend you might have a wedding booked. Being a franchisee is also a great way to stay social and stay connected with your community.