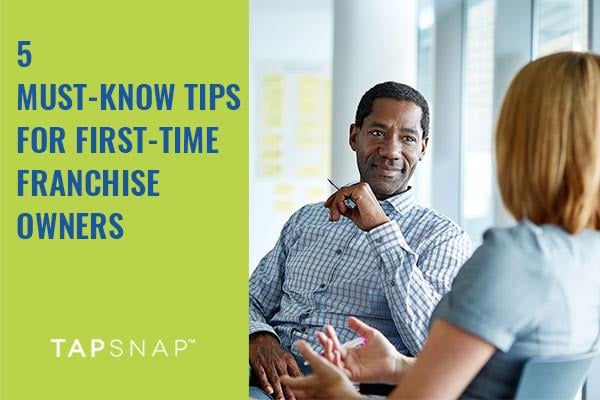 1) Do your homework. Make sure you understand what will be involved in running your franchise successfully, and that you'll enjoy your new line of work. It takes hard work to succeed, and if you're not passionate about what you're doing, then it will be hard to convince others to become customers or clients.
Not sure how to find the best franchise fit for you? Ask yourself these 5 questions to make the selection process a little easier.
2) Learn the business from the ground up. It's easy to get distracted by the perks and profits that come with being a self-employed entrepreneur, and buying into a franchise usually means investing in a proven formula for success, but if you don't understand what it takes to make your business successful - in all aspects of your business, then success will be a challenge to achieve. Spend a day walking in the shoes of the employees who spend their days in the trenches to experience and understand what it takes to win as a franchisee.
Interested in seeing how a TapSnap franchisee spends their day? Take a behind-the-scenes look at what's involved in making an event successful.
3) Be prepared to follow the systems of the franchise. Many franchisees buy into a franchise because they have an unwavering entrepreneurial spirit, which is a good thing! But it's important to recognize that the franchise has been built around a proven system for success. When you buy into a franchise, you're buying into a brand, and taking advantage of the processes, materials, and support provided by your franchise will make it easier for you to get your business off the ground!
Tapping into franchise branding will make your local location more successful. Read our blog post on why it matters.
4) Align yourselves with other franchisees. Another great benefit to buying into a franchise is the built-in community that comes with your investment. If you're lucky, your chosen franchise will offer a great support system of like-minded franchisees who can provide tips and support as you build your new business. With a franchise, you have a whole team of experts to help you along the way!
Meet some of TapSnap's newest franchisees and find out why they made TapSnap their top choice.
5) Create a business plan. While a franchise may come with built-in support and a formula for success, it's still important to create a business plan for yourself, to keep your goals on track and to track and measure your success!
Not sure how to create a business plan? We have some tips to help you get started.
Buying into a franchise has many great benefits, and joining the TapSnap family means enjoying big smiles, low costs, and high returns. If you're interested in learning more about running your own TapSnap photo booth business, contact us!