As a professional photographer, you should always be looking for ways to expand your business, get more clients, and increase your revenue.
Many of your fellow photographers have already discovered that one of the best add-ons to their business is a high quality, professional photo booth.
Though you've likely thought about it, you have probably asked yourself: Do I really want to buy a photo booth? Will it be worth the cost? Here are 5 reasons why you should add a photo booth to your business.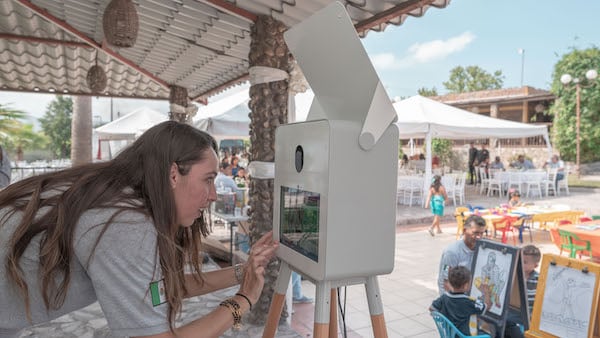 Related: Why Photographers Are Loving The New Luna
1) Increase your revenues.
This is a no brainer. You've probably been in the situation where your client wants you, the photographer, to provide a photo booth. Cut out the middleman! If you're able to be the single point of contact and bring all the pieces together as a package, you make it easier for your clients, and capture revenue that would have otherwise gone to another company. At the end of the day, your clients just want to have a great event and create memories they can share, and you can help them do that! There is no other service more closely aligned to photography than a photo booth, and the more services you can provide, the more revenue you will generate.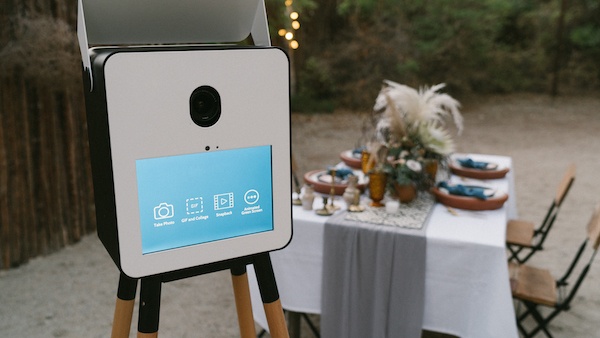 2) No more off season.
It's natural to get anxious during the slower months of the year. Some wedding photographers manage to keep busy during the non-wedding season months, but for most, being a wedding photographer is feast or famine. By adding a photo booth rental to your services, you can attract year-round business that you may not have otherwise booked, such as marketing events, conferences, and parties. The holiday season specifically is often the slowest season for wedding photographers, but is actually the busiest for photo booth events, with 4-5 times the number of events booked compared to the rest of the year.
3) Get more clients.
It is incredible how often a photo booth can invite new business. You already know that when you're at an event, every guest is a potential client. However, while wedding photographers are part of the background, the photo booth is the centre of attention. Creating a fun environment makes it easier to establish a conversation that may results in a new event for you.
4) Focus on your passion.
People hire you and your team as photographers because of your skill and reputation. The right photo booth should be easy to set-up, and be simple enough to operate that you don't need a photographer as an attendant. Some photo booths can even be completely self-serviced. Choose the right photo booth for your business, and you can focus on your photography at events, without having to worry about who operates the photo booth.
Related: 4 Ways A Photo Booth Can Make You Money
5) Bring the fun.
One of the main reasons why clients book a photo booth is because of the entertainment value. From crazy props, to awesome takeaways, there is always a reason to smile and have fun. It is easy to feel good about your work when what you do brings so much joy.
A photo booth adds a service to your business that is directly linked to your passion, and will definitely help you increase your profits. Choose a company that will empower your business, with user-centred design and unparalleled support, and you'll see great results.