From big corporate events, to intimate social gatherings, renting a photo booth to entertain your guests and provide them with something special to take home after an event has become a must-have piece of the party-planning puzzle.
There's a cost associated with renting a photo booth, and while the investment is more than worth the spend, many don't know that there are also ways that a photo booth can actually make you money too!
Whether you're interested in starting your own photo booth business, or you simply want to increase your event revenues for a corporate event, here are 5 ways that a photo booth can turn a profit.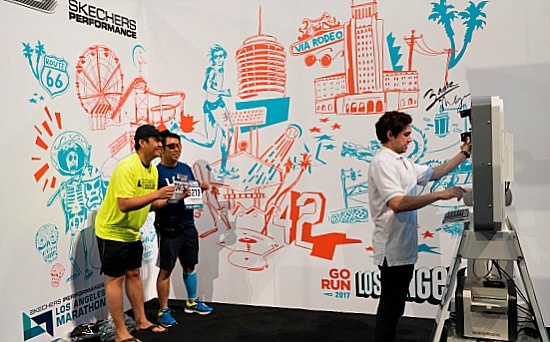 1) Brand your photo booth rental and sell the experience to an event sponsor.
TapSnap 1012 (LA) worked with Skechers Performance, the title sponsor of last year's LA Marathon, to create a fully-branded, on-site photo booth at the pre-race Health & Fitness Expo! To create a one-of-a-kind experience for the racers, Skechers added a colourful floor-to-ceiling backdrop covered in inspirational statements, country flags, and graffiti-style doodles, and the race participants were encouraged to pose in front of TapSnap's sleek photo booth setup. Their photos were shared on social media and via email with the tap of the screen, and high-quality prints were provided as special keepsakes to mark the momentous occasion.
Rent a photo booth for your next corporate event, and then sell the opportunity to event sponsors who are looking for a unique way to engage with your audience. A custom-branded photo booth is a great way for company to get brand exposure and connect with your event guests in a fun way.
Read: Behind The Scenes: TapSnap and Skechers at the LA Marathon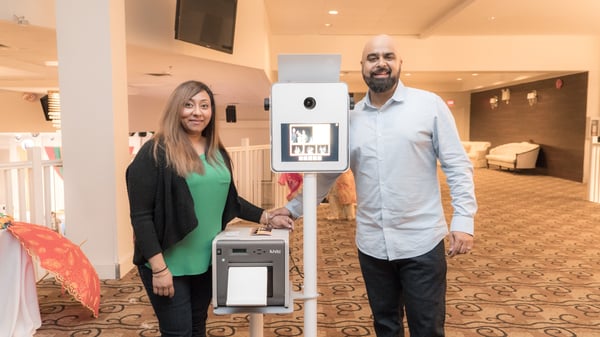 2) Buy a photo booth and start your own business.
Some people are perfectly happy sitting at a desk all day, stuck within the confines of 4 office walls from 9-5, but the corporate life just isn't for everyone. By starting your own photo booth business, you can step away from your desk and earn a healthy income while enjoying a fun and rewarding career where you work for yourself, whenever and wherever you please.
Photo booths have become a must-have addition to any party, whether it be a wedding, a corporate event, a large sporting event, or an intimate birthday party. They're a great way to keep the event exciting and the attendees engaged while driving results for businesses who are looking to reach a larger audience through social media, or collect emails to grow their database. As a photo booth owner, you can make it all happen.
Read: The Benefits of Financing A Photo Booth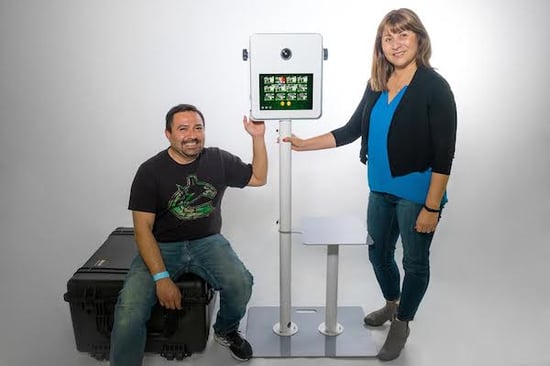 3) Add a photo booth to your existing business.
Whether you're a DJ, a photographer, a retail store owner, or an event planner, adding a photo booth to your existing business is a great way to add a powerful new revenue stream to your earnings.
While event planners are responsible for many aspects of the event design, creation, and execution process, they often rely heavily on word-of-mouth references to generate more business from those events. By adding a photo booth to the event, an event planner is able to have fun, and enjoy face-to-face interactions with the event guests, showcasing what they can do while making valuable connections and generating leads for future business opportunities.
Read: Why This Event Planner Decided To Add A Photo Booth To Her Business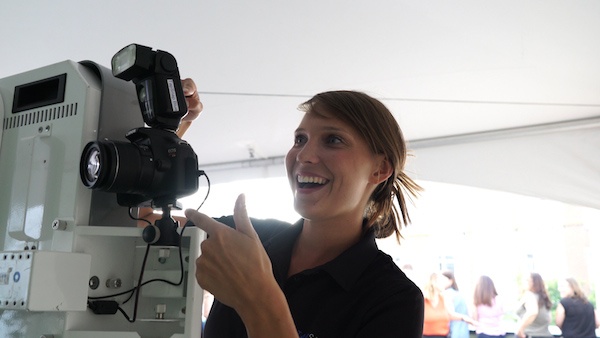 4) Run a photo booth rental business as a side gig.
More and more aspiring entrepreneurs are dipping their toes in the world of self-employment by starting a side hustle - or a part-time venture that's managed outside of a person's regular working hours.
You don't have to ditch your 9-5 to run your own photo booth business. Because most events happen during the evenings and weekends, it's totally possible to get your startup off the ground while still making a steady income at your day job. Once you've started to see success, you can decide if you want to make your photo booth business a full-time gig!
Read: How To Launch A Successful Side Hustle Without Quitting Your Day Job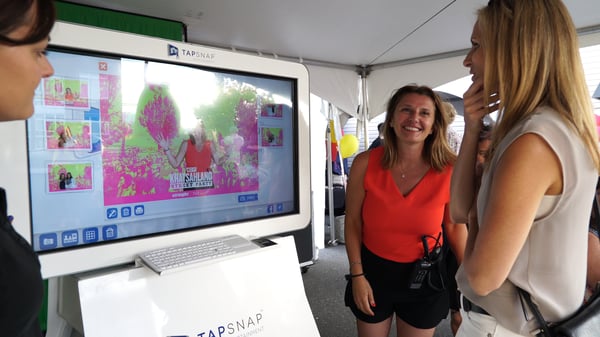 Whether you buy a photo booth and start your own business, or rent a photo booth for a special event and sell the experience to an event sponsor, there are ways to turn that money spent, to money in your pocket. Interested in learning more about how TapSnap can help you make money? Click on the image below!