Whether you're interested in ditching the 9-5 job in a corporate environment or you want to add a powerful new revenue stream to an existing business, the photo booth industry is appealing for a variety of reasons; the ability to choose your own hours and be your own boss are just a few of them. TapSnap has been a leader in the event entertainment industry since 2012 and we offer a wide variety of career opportunities for entrepreneurs and pre-existing business owners.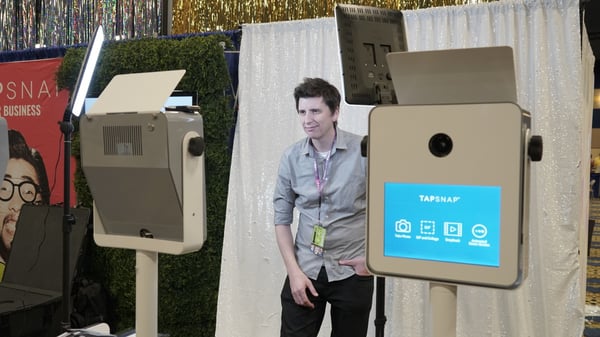 Related: Aspiring Entrepreneurs: 7 Startup Tips You Need To Know
If you're interested in becoming part of the booming photo booth industry but you don't have the upfront cash to buy the equipment you need, we offer a variety of financing opportunities. We work alongside Centra Funding to provide entrepreneurs and business owners with financing plans that best suit their business needs. There are many benefits that come along with financing a TapSnap photo booth. Here are a few of them!
Financing allows the customer to take a 100% tax write-off on the entire purchase price in year one, so there is a significant tax advantage. This tax incentive is under IRS Section 179

Financing allows you to keep more cash on hand by aligning your payments with the projected revenue of the equipment. This makes you cash positive starting month 1.

Financing allows you to keep your cash for other uses and purchases that may come up down the road. It can also keep other credit lines open instead of tying up a credit card line or a personal line of credit.

Financing provides you a fixed low monthly payment instead of paying a lump sum out of pocket like you would do if you were paying for the equipment with cash.
What are the average monthly payments?
There are a few factors that determine the cost of monthly payments including the package total, the length of the term selected, and the credit qualifications for each individual client. However, most monthly payments start at around $199/month.
What does the qualifying process look like?
Another benefit that comes along with financing is that there is no "time in business" requirement. This means even a start-up business can qualify for financing. A 620 credit score or above is required and Centra Funding approves each client based on a 1-page application form where they do a soft credit check.
Ready to get started? Make your entrepreneurial dreams a reality with TapSnap! You can find out more about our financing opportunities by clicking on the link below!