At TapSnap, we're always excited to welcome a new member to our family! Most recently, we welcomed Chris Teerlink, who is now servicing Salt Lake City, Ogden, Park City, and surrounding counties in Utah.
For one of his first events, Chris joined forces with Weight Watchers to "ignite the fight against breast cancer," with a fun photo booth set up at the Making Strides Against Breast Cancer event held at Liberty Park last October.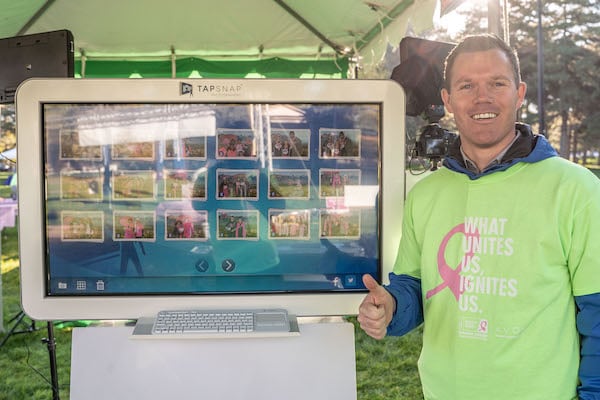 Chris Teerlink of TapSnap
The goal of the event was to provide a platform where people could come together - survivors, caregivers, and others from all walks of life who are passionate about saving lives from breast cancer - to celebrate shared efforts, inspire survivors to carry on, and take comfort in the knowledge that because of their dedication, no one walks alone.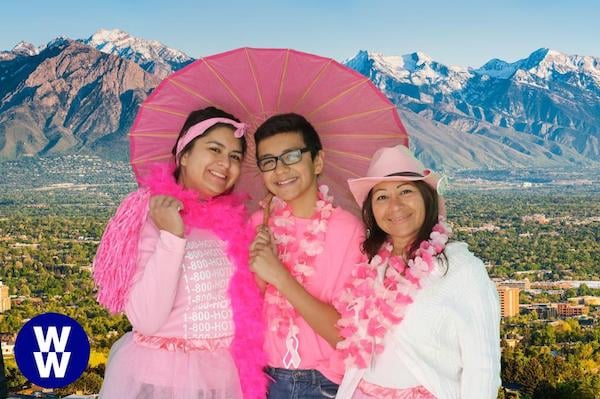 Go behind the scenes and watch how TapSnap was able to help to support such an important cause:
In the video, Chris explains the benefits of adding a TapSnap photo booth to any event:
"If a company is having an event, we're a must - we can help them accomplish their goals. If you're looking to gather survey information at an event, TapSnap can do that. If you're looking to boost your event through social media, TapSnap can do that. If you're looking to add energy to your event, TapSnap can do that too. Any sort of event where people gather, TapSnap can enhance it."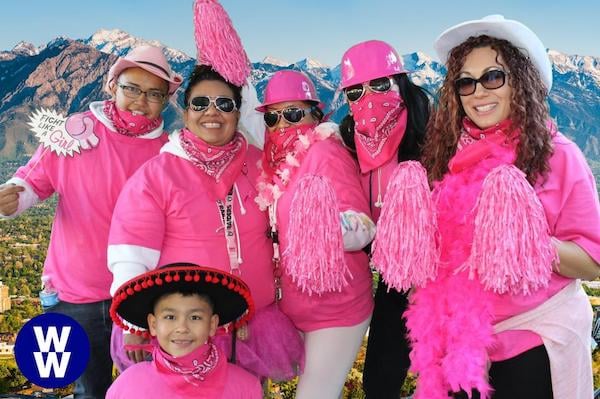 By combining an outdoor, open-air photo booth setup with fun props, life-like green screen backgrounds, and lots of laughs, TapSnap was able to help bring people together and celebrate their efforts in a fun and engaging way.
Guests went home with high-quality printed photos as a special event keepsake, and Weight Watchers, as an event sponsor, was able to gain brand exposure through adding their company branding to the experience - both on the photo booth itself, with a special message that read "I'm here because of you", and on the photos, which were printed and shared directly to social media through the TapSnap photo booth.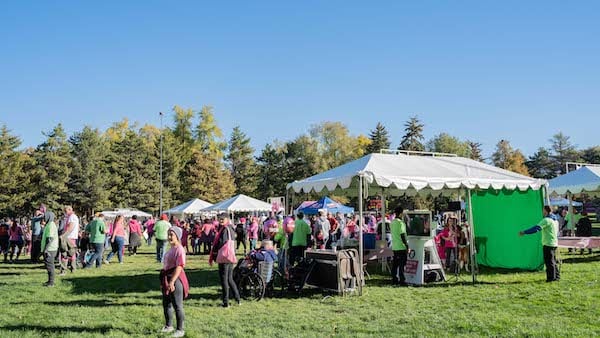 Of his experience as a new TapSnap franchisee, Chris shares:
"Working in the photo booth industry is fun! People like coming to your photo booth. I get a lot of intrinsic value. I feel like I'm offering something that makes people happy, and I feel like it adds value to the company that we work with."
To invite TapSnap to your next event, check your date, or give us a call at 877-577-0566!
Interested in joining the TapSnap family?
The new economy is here. The way many people look at work has changed, and millions of people are leaving their traditional 9-5 jobs in favor of the "gig" economy.
TapSnap franchisees are earning more in just a few hours than what many full-time workers take home in a week. Best of all, they're in control and can schedule their work hours around their lives.
If you're outgoing and friendly, and are looking to apply your personality and entrepreneurial spirit to an exciting new business opportunity, then a TapSnap photo booth franchise just might be the right fit for you. Join over 100 franchisees who have made a business out of creating memories, and making people smile.