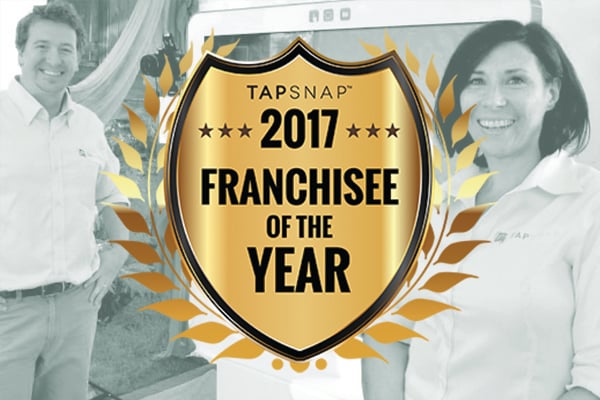 For TapSnap, 2017 was a year full of capturing memories, bringing dreams to life, and creating unforgettable experiences for clients. We serviced thousands of events around the world and worked with some of the largest companies on the planet. Without our franchisees, none of this would be possible! Our passionate franchisees work hard every day to provide impeccable service to clients while maintaining TapSnap's high standards.
With over 130 franchisees, choosing three recipients to receive an award was an extremely difficult task. The following franchisees went above and beyond of what was expected of them and we are very excited to honor them with Franchisee of the Year awards. In no particular order, here are TapSnap's Franchisees of the Year!
1.) Mark and Emily Radel
Running their franchise out of the Washington DC area, Mark and Emily Radel are the proud owners of TapSnap DC. Working with eBay, the Washington Mystics, the University of Maryland, and many others, Mark and Emily delivered exceptional service to every event they attended in 2017.
Aside from always having beautiful photos, Mark and Emily are actively involved in the TapSnap community. They have participated in FAC calls from the very beginning and they are active with other franchisees on Yapmo, always offering assistance if others need it. Congratulations Mark and Emily!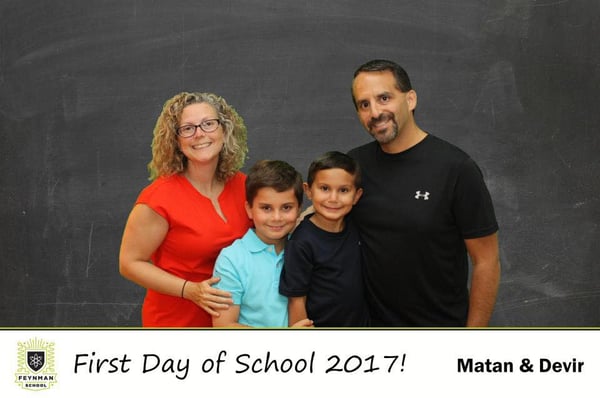 Mark and Emily Radel of TapSnap DC
2.) Anne Wessel
Providing TapSnap to Indianapolis and Marion County, Anne Wessel is a professional event specialist who is passionate about giving back to her community while providing impeccable service. The quality of Anne's photos is something that we strive to maintain.
Anne's passion for TapSnap is infectious and she is always a positive light among the TapSnap community. A few of the larger events Anne did this year include the Evening of Promise Gala, Juice Plus+ Indianapolis, and Bud Light Huddle. Congratulations Anne!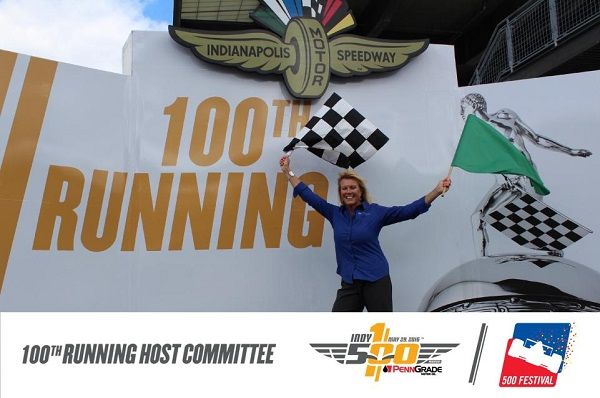 3.) Pamela Lietz
The owner of TapSnap 1205, Pamela Lietz brings joy to people living in the Raleigh, North Carolina region. Pamela is a great support system in the franchisee community. If a problem ever arises, she is one of the first people who jumps in and offers help.
Pamela works closely with the marketing team at head office to provide high quality photos to her clients. She serviced a holiday event for Republic Wireless where the company created a 'meme tree' with all of TapSnap's printed photos. Pamela is an absolute pleasure to work with and we look forward to working with her in 2018. Congratulations Pamela!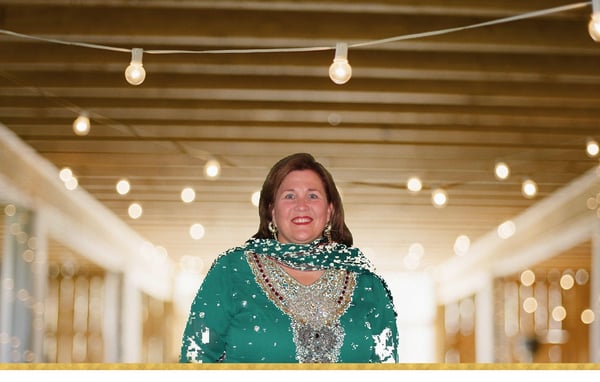 Pamela Lietz of TapSnap 1205
Congratulations to Mark, Emily, Anne, and Pamela as well as all of TapSnap's other franchisees. We look forward to creating more memories with you all in 2018! If you're interested in joining the TapSnap family, you can find out more about becoming a franchisee below!