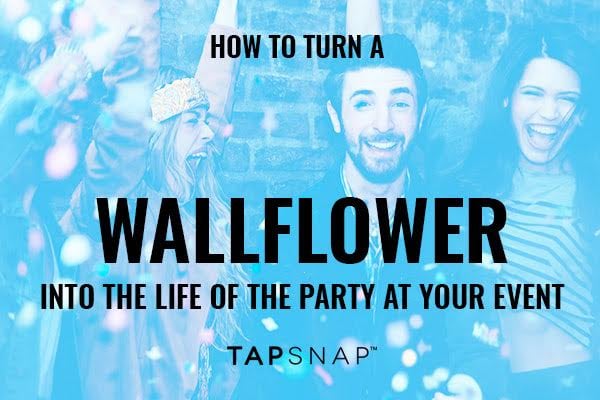 A social event can be a stomach-churning affair for shy guests, and bringing introverts out of their shells in a social setting can be challenging for party hosts who are looking to keep the excitement levels high for their guests.
A party is only as good as its guests, so making sure your guests are happy is the key to ensuring your event is a success. Here are 5 surefire ways to make sure everyone in attendance is mingling and having fun:
1) Break the ice.
Whether you're hosting a corporate event, a posh wedding, or an intimate birthday party, icebreakers are a great way to get the party started. Encouraging party guests to break the ice doesn't always require an awkward conversation prompt or a silly activity, you can be creative while prompting your guests to mix and mingle.
Try the Sticker Game, where guests are each given 20 party-themed stickers when they arrive, and are encouraged to discreetly stick a sticker on each guest until they are out. If they get caught, they must take the sticker back. The first guest to run out of stickers wins a prize! Games like this encourage movement with some added competitive fun!
2) Make introductions.
If you're the event organizer, you're likely to know most of the people on your guest list. Make introductions between people who share similar interests, and start the conversation so they can keep the momentum going as you mingle with your other guests.
3) Create interactive experiences.
It's much easier for event guests to mingle and have fun as a group if you give them some fun, interactive things to do while they're at your event. Set up a DIY table where guests can create a party-themed masterpiece.
Satisfy foodies with a build-your-own s'mores bar, display a large canvas or chalkboard wall for guests to leave personal messages and doodles for the party host, or set up a photo booth with props and encourage guests to group together for the perfect party pose.
Having a wandering photographer at your party is another great way to encourage interactions. Ask the photographer to prompt guests to "jump into the photo" with others to encourage mingling in a fun and natural way.
4) Place food strategically.
Party guests tend to flock to the food table, so put it somewhere central where people are forced to crowd around and get up-close while snacking and sipping on party treats. Displaying some unique and creative snack options will create the perfect conversation starter.
5) Entertain guests.
Guests love to be entertained almost as much as they love to be fed. Bring in a comic, singer, or speaker, or present an entertaining slideshow to direct attention to a common spot and group guests together. As they watch on, they'll likely share commentary, generate some laughter, and perhaps make new friends!
Instead of having a room full of guests who are awkwardly standing along the wall, create an atmosphere that encourages interaction and fosters fun. Your party guests will feel more relaxed, and will likely abandon their wallflower tendencies and let loose!