Here at TapSnap, we've adjusted to the digital photo booth trends, offering animated GIFs, digital backgrounds, and social sharing capabilities through our top-of-the-line touchscreen technology.
But while we are constantly updating to stay on trend, our guests still love the old-school style of incorporating physical props into their photo booth pics. There's just something special about holding something in your hand while you're snapping a photo with your favourite friends!
With this in mind, we've asked our franchisees which physical props seem to be the most popular when setting up a photo booth at an event. From the unique, to the totally predictable, here are their top 5 picks: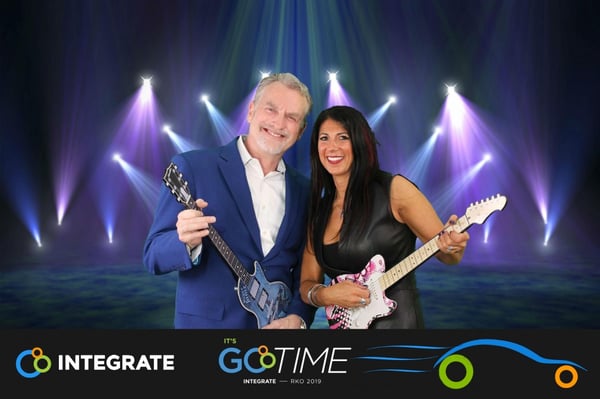 . Image: TapSnap 1173
1) Rockin' Guitars
There's just something about a set of guitars that makes people want to pick them up and rock out in front of the camera! Whether they're inflatable, cardboard, or real Fenders, these props are a hit with guests!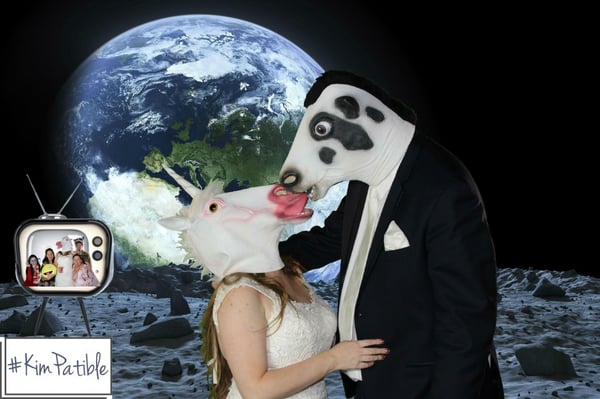 . Image: TapSnap 1188
2) Animal Heads
A unicorn and a cow may not be the most common pairing, but these animal head props paired perfectly for this sweet and silly photo captured at a wedding.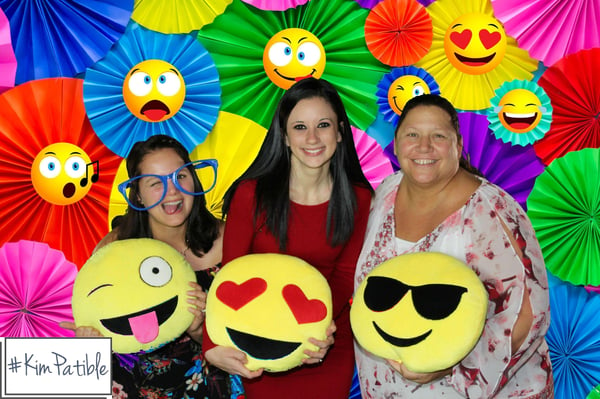 . Image: TapSnap 1188
3) Emoji Pillows
From happy faces to heart eyes, people can't resist the round yellow pillows that express emotions through colourful facial expressions. Emojis are a hit, so it's no wonder why people love to play with them in front of the camera.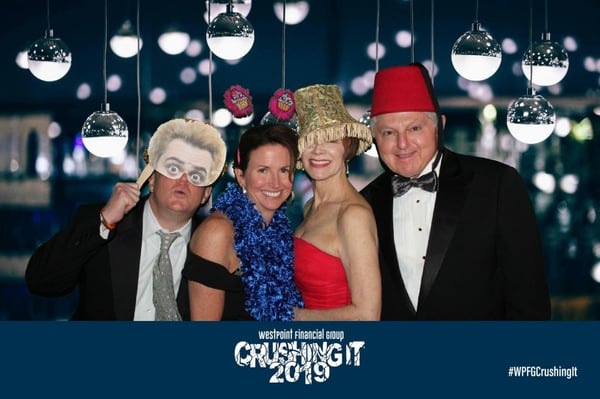 Image: TapSnap 1184
4) Lamp Shade Hats
Hats have always been a hit when it comes to photo booth props! Ditch the typical top hats and opt for something a little more unique! The lampshade has proven to be a favourite for many of our photo booth guests.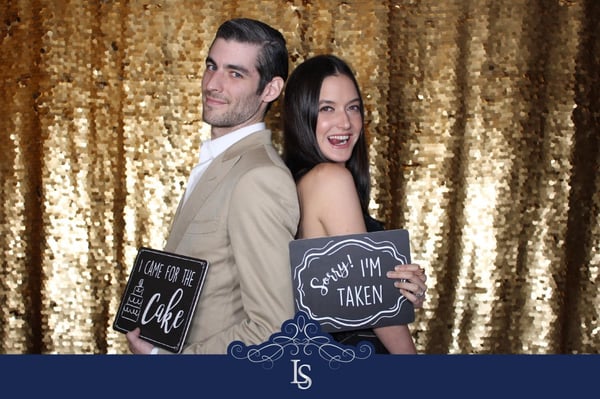 . Image: TapSnap Detroit
5) Funny Signs
Incorporating themed signs into your photo booth setup is a great way to get people to participate in the fun without having to cover their faces with silly props. "I Came For The Cake", and "Team Bride/Team Groom" are just some of the popular choices for weddings.
And of course, no photo booth is complete without fake moustaches, oversized sunglasses, and wild wigs!
If you're booking a photo booth for your next event, be sure to incorporate the digital elements that make your photos fun and shareable, but add a few physical photo booth props as well. Offering a mix of modern and old-school, your photo booth is sure to draw crowds and be a hit at your next party.