When it comes to throwing a holiday party, adding a photo booth to the festivities is a must - so much so that everyone is doing it! So how can you make your photo booth stand out as a memorable experience for your guests when they are likely going to attend several holiday parties this year that have the same event offering?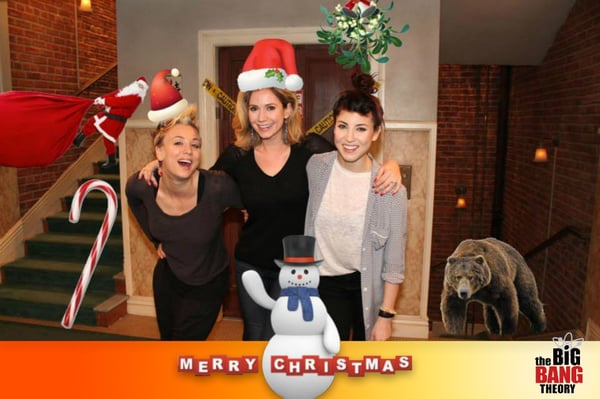 We have some tips to make your party 's photo booth a big hit this holiday season. Here are 6 ways that you can make your holiday photo booth rental better than the rest.
1) Cut the lines
No one likes standing in long lines. Keep the wait times short by adding TapSnap Sharing Station for larger events. Guests can group together and snap their photos in front of our open-air photo booth, and then move on to a Sharing Station to share their photos by email or to their social media channels - without making others wait.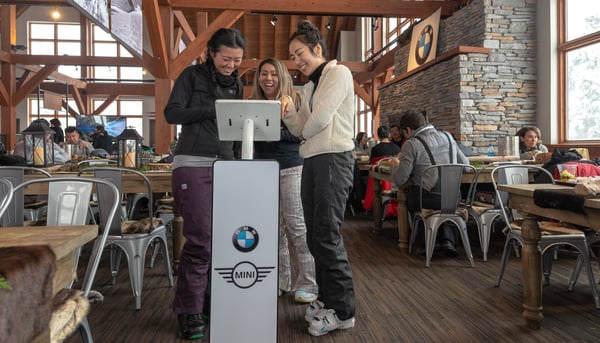 2) Get everyone into the group shot
While traditional photo booths only have space to snap photos with one or two friends, our open-air design and large 42" flatscreen display make it easy to get everyone into that group shot. Plus, unlimited, high-quality prints ensure that each guest in the group will get to take home their own picture at the end of the night.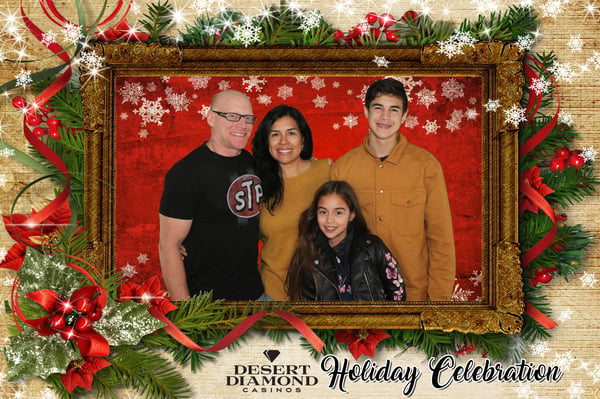 3) Customize the experience
Make your photo booth truly unique with custom branding that can be carried through from the exterior wrap of the photo booth, to the digital photo frames and sharing email. Add your company's branding, or keep consistent with a customized look that's tailored to match your holiday party theme.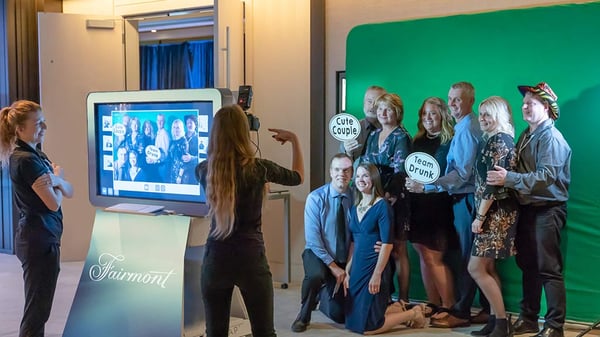 4) Catch candid shots
Add our new Mobile Photo Studio (MPS) to your photo booth rental and catch those unposed shots at your event! Just as the name suggests, the MPS allows us to get out and mingle with event guests to create a more personal and spontaneous photo experience. With on the spot sharing, and guest data collection (a must for marketing events), the MPS is like nothing you've seen before.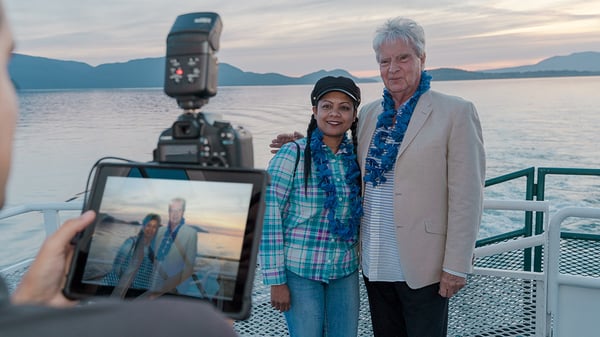 5) Find fun in the filters
From Prague to Cairo, you can go to town and get creative by adding our stylized color filters to your photos! Our most popular photo filter, the black and white Beauty Mode filter, is the perfect choice for a dressed-up holiday party.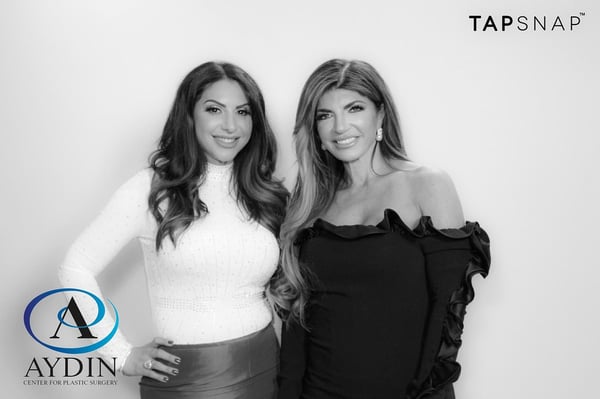 6) Glam it up!
Wow your holiday party guests by setting up a red carpet and glammed up photo booth at the entrance of your venue. Add a sparkling sequin backdrop or fabulous flower wall and excite your guests with the opportunity to snap a professional photo before they head into the event.
When people get all dressed up for a fun night out, they love nothing more than to capture the moment when they're looking their best. Be sure to add a holiday photo booth to your company Christmas party, and follow these tips to make it a night to remember.
Ready to book your booth?