For four years now, TapSnap has been working with Western Governors University (WGU) - a nonprofit online university founded by governors that makes post-secondary education possible for busy working adults who are looking to further their education.
To help celebrate graduates and their families, WGU invites TapSnap to add grad photo booth fun to every commencement ceremony held across the US. The graduates are often parents, adults over 40 years old, and students who were also working in full-time jobs while completing their classes, so the celebrations are truly memorable for everyone involved.

Set up for success...
Each commencement ceremony usually has approximately 2,000 people in attendance, including the graduates themselves and their supporting families and friends.
Depending on the location, TapSnap usually sets up 3-4 photo booths, with 3-4 accompanying Sharing Stations (for faster line flows and photo sharing), and Snapcast (so guests can see a live feed of their photos projected on screens throughout the venue). We spend about 2 hours snapping their celebration photos.
The most recent event was held at the Museum of Pop Culture (MoPOP) in Seattle, and it was a big hit! The colourful surroundings of the venue created the perfect backdrop for the grad celebrations, and everyone loved snapping pictures together in our graduation photo booth, and then taking copies of the photos home as special keepsakes to remember the day.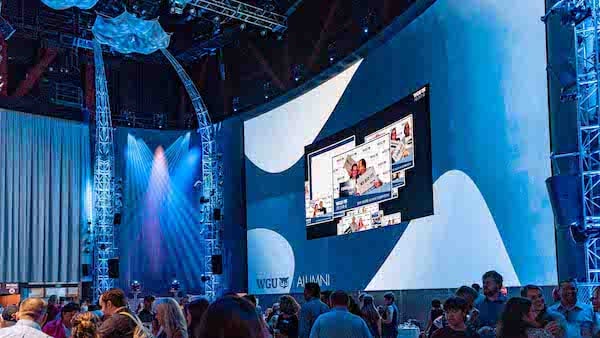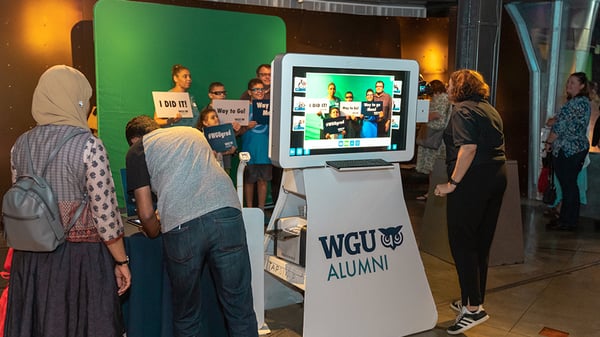 Around the venue, graduates and their families and friends could watch their photos pop up on the large projection screens (through our SnapCast technology) - a great way to celebrate their own success and support their fellow graduates too.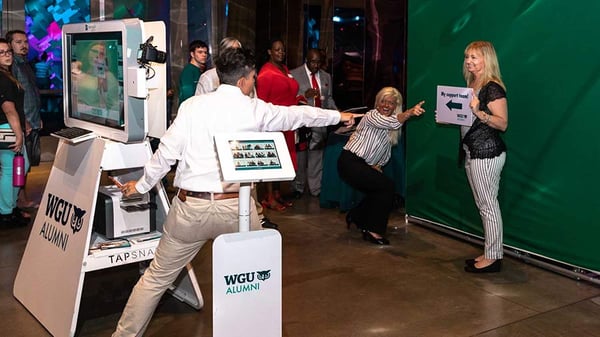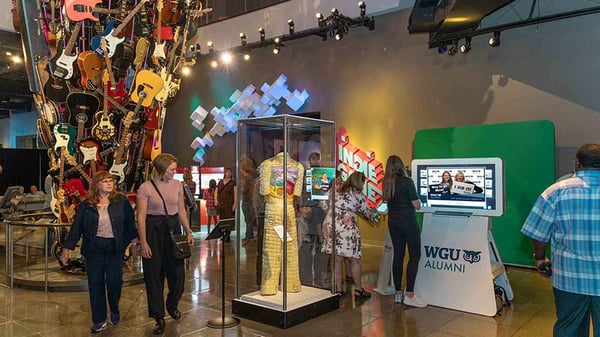 The next commencement ceremony for WGU will be held in Austin, Texas and we can't wait to celebrate a new round of graduates by offering a grad photo booth that will not only create a fun and engaging event experience, but will also provide them with high-quality photos to take home and remember the special milestone that they've just achieved.
Are you ready to put your guests in the spotlight? Click below to find out how to add a photo booth to your grad party.
Related: Capture Your Graduation Memories With These Fun Entertainment IdeasPublishedPublic