How To Boost Donations For Your Fundraising Event With A Virtual Photo Booth

Large in-person events may not be allowed, but fundraisers are finding new ways to engage with potential donors by getting creative, hosting online events that keep guests entertained while giving back.
Photo booths have been such a huge asset for live events, providing both event entertainment and new ways to boost funds, so we've decided to bring the photo booth experience to the virtual space as well with our new Virtual Photo Booth. From branded content that shines a spotlight on your sponsors, to ways to keep your event guests engaged, our latest offering is sure to be the most valuable addition to your virtual fundraising event.
Here are 5 ways a virtual photo booth can be a great tool to both enhance your event, and increase donations, too:
1. Guest engagement encourages individual donations.
Staring at a screen and listening to speakers won't be enough to keep your guests engaged. Instead, consider adding a Virtual Photo Booth to your online event. Easy to use, our Virtual Photo Booth is a simple application that takes your guests through the process step-by-step, allowing them to snap photos, save them to their devices, and share them with ease through email and social media platforms. There's never been a greater need to connect people while maintaining a social distance, and capturing the memories will always be an important part of an event. Guests that are kept entertained and engaged at an event are much more likely to give back, and help spread the word about your fundraiser if they're having a good time.
2. Branding opportunities entice sponsors to invest.
When it comes to hosting an event - online or in person - it's important to include the ability to offer unique sponsorship opportunities if you're looking to entice sponsors to invest. The TapSnap virtual photo booth experience offers a wide range of branding opportunities, and we've shifted these assets to the digital space as well. With your sponsors in mind, we can customize every element of the Virtual Photo Booth experience to include the look and feel of your sponsor's brand.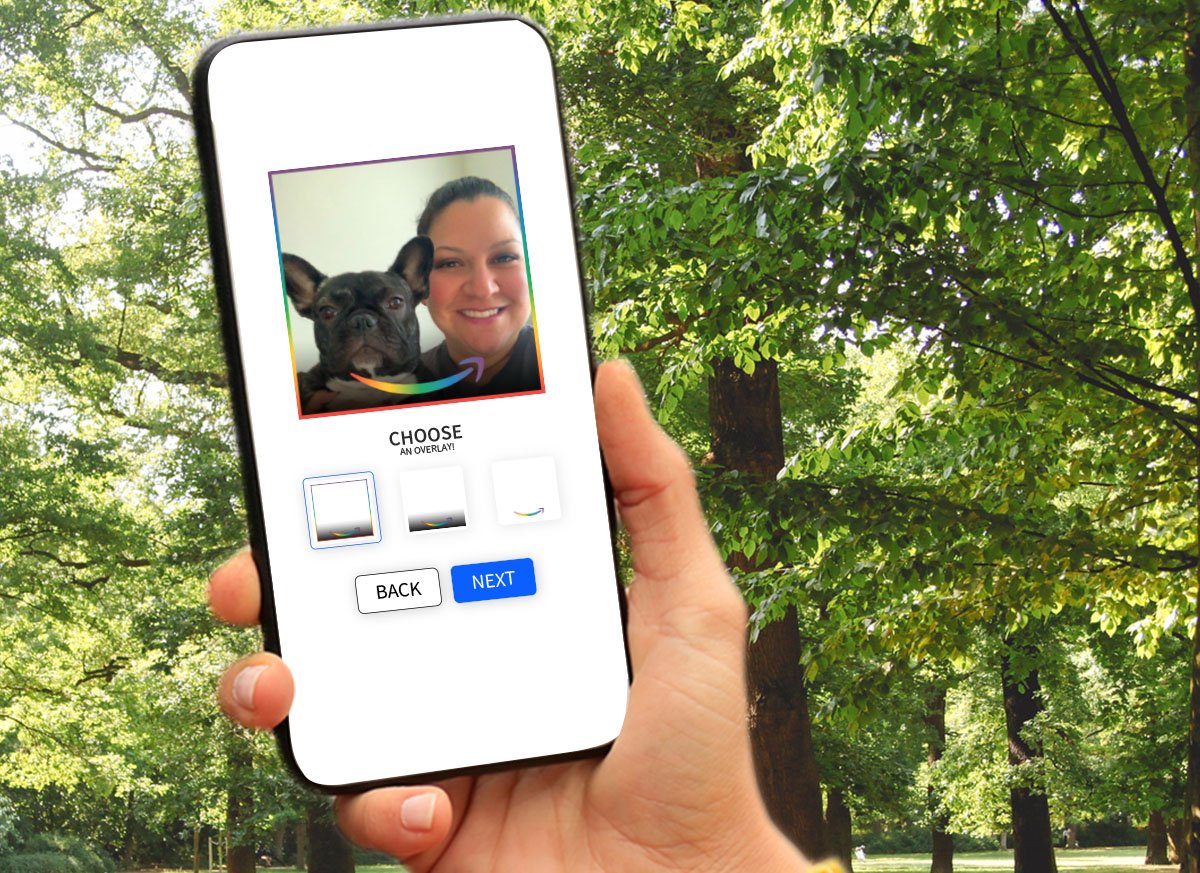 3. Social sharing capabilities draw in a larger audience.
Unlike a live event, there's no limit as to how many people can participate in a virtual event, and with our social sharing capabilities, those who attend your fundraiser can share their fun photos online and encourage their friends and followers to donate to your important cause as well.
4. Thank you page include links to your donation page.
For added opportunities, we've also included a new feature to the Virtual Photo Booth experience: the sponsorship page. Once guests have snapped and shared their photos through the application, they'll land on a "Thank You" page, where you can include an image, text, and a call-to-action to drive users directly to your donation page.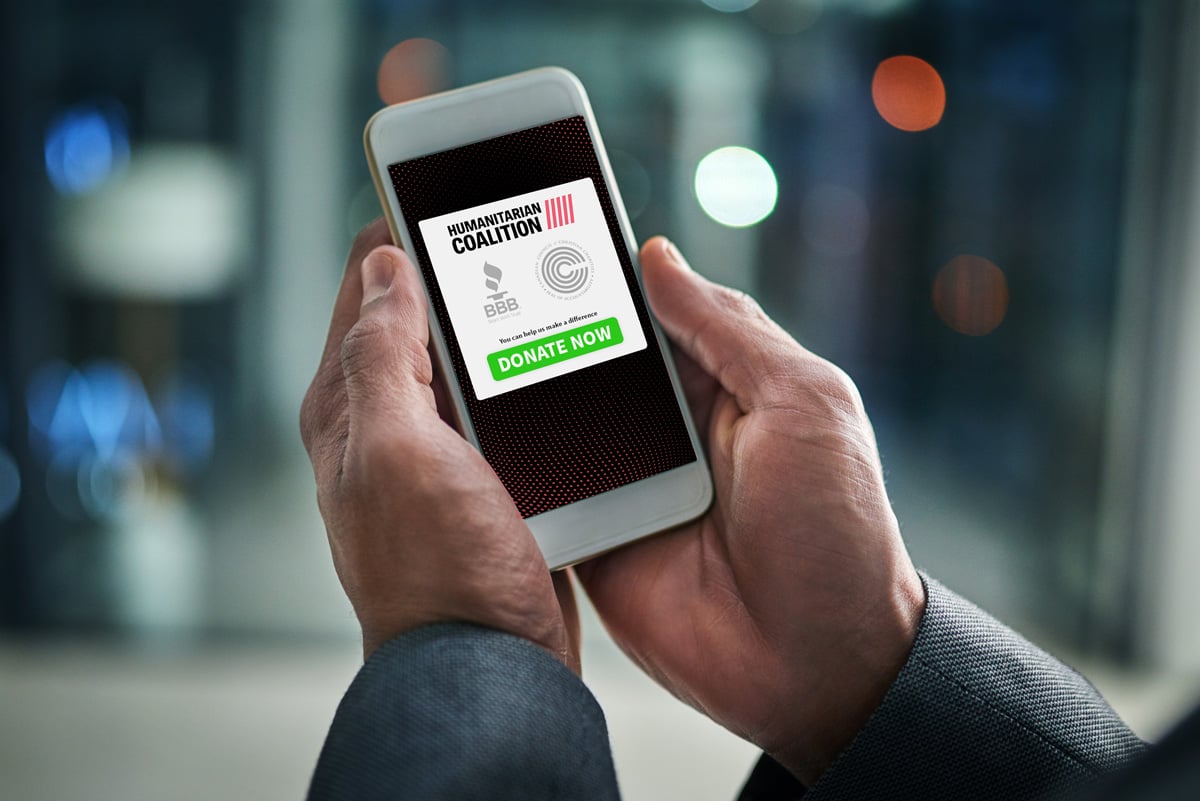 5. Content created drives future online donation requests.
Using the photos snapped in our Virtual Photo Booth during your event, you can create promotional content to share in the future, sharing with your followers and potential donors what happened on the event day and encouraging donations from those who have yet to make a contribution. By showing that your event guests attended virtually, and that they had a great time, you will encourage more attendance at your next event.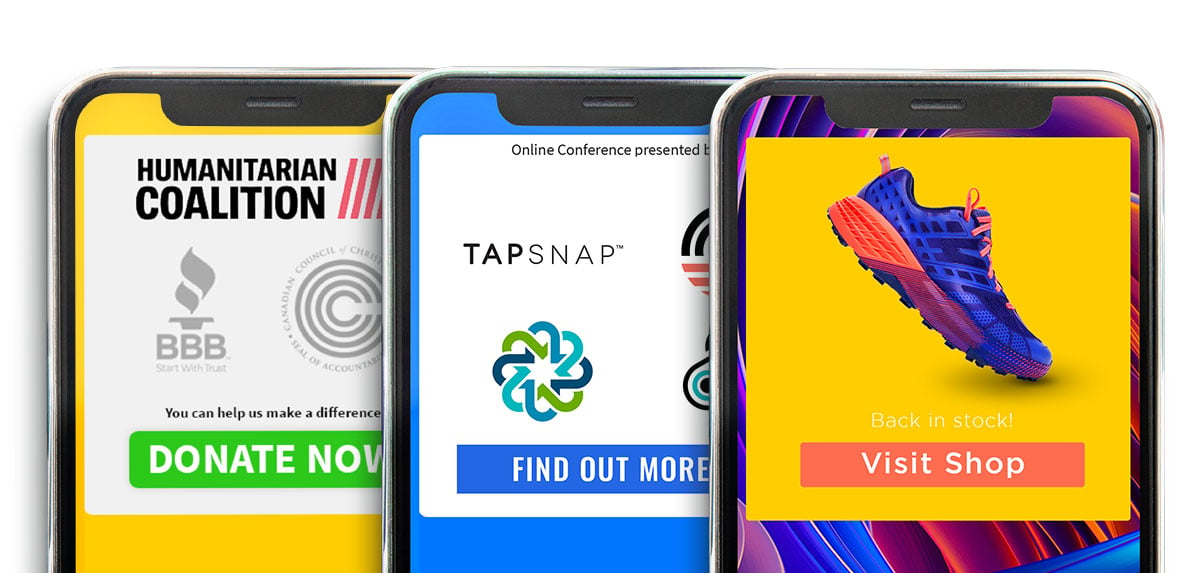 See what our clients had to say about our new Virtual Photo Booth experience:
"This year's Christmas in July was definitely different due to COVID-19 – but as it turned out,not in a bad way. We were able to hold a virtual event that featured an online auction, "Christmas in a Box" package that included wine and a meal for adults plus other surprises, and featured a live 2-hour talent show all in a Christmas setting. We definitely wanted to add an interactive element to the event and the TapSnap Virtual Photo Booth was a perfect addition and gave our audience one more way to interact with us. We encouraged sharing photos on social media and awarded one user a commemorative Christmas in the Park ornament. This fall our normal walk-through event is converting to a drive-through and we plan to use the virtual booth again to help give our community something fun to do when celebrating our event and the holiday season."
- Jason Minsky, Executive Director, Christmas in the Park