We love it when we can provide a fun photo booth experience for an event that supports an important cause, and this year's Huddle to Intercept Cancer event, hosted at Dignity Health Sports Park in Carson, California, provided the perfect setting to do just that.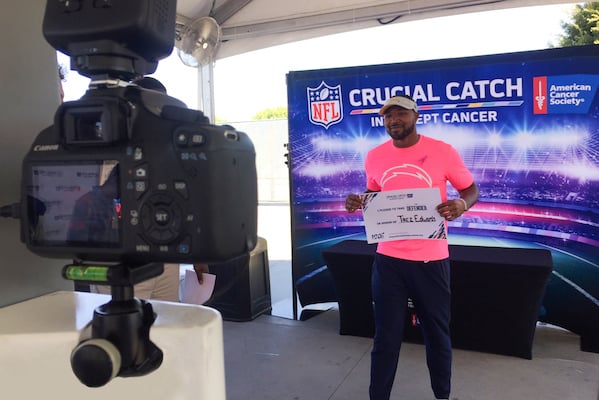 NFL supports fight against cancer with Huddle To Intercept Cancer Event...
In support of Huddle for 100 and the Crucial Catch campaign, the NFL teamed up with the American Cancer Society (ACS) and the Los Angeles Chargers to host the Huddle to Intercept Cancer event, which included a volunteer portion, as well as a VIP experience to honor local cancer patients and survivors who are fighting a courageous battle. Find out more about how the event unfolded on the NFL.com website here.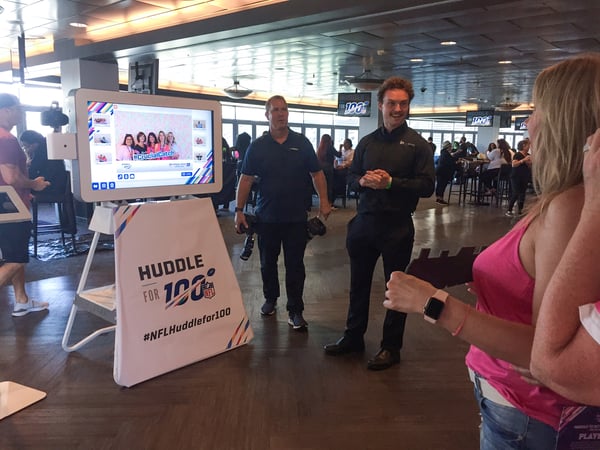 During the event, the volunteers worked hard to assemble care packages for local families who have been impacted by cancer, and created activity booked for young patients as part of DoSomething.org's current NFL Huddle for 100 campaign, Huddle to Brighten Someone's Day.
Related: How To Create Awareness For Your Charity Event With A TapSnap Photo Booth
To keep the volunteers engaged, the event organizers invited TapSnap to set up a both a photo that was exclusively for the volunteers of the event, and they had a blast snapping photos together while working hard to support an important cause.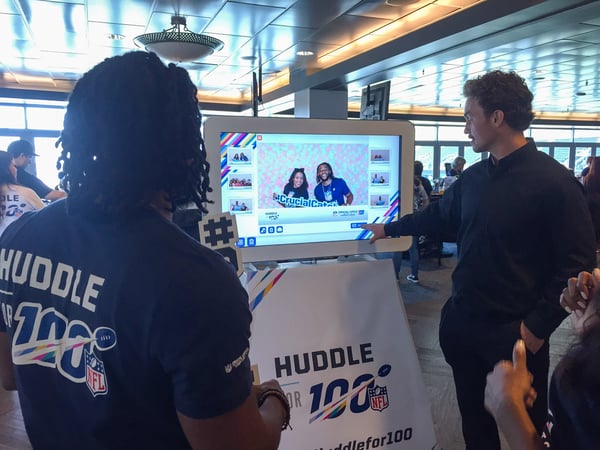 A TapSnap photo booth was also set up in the VIP area for cancer patients and survivors, adding an element of fun to the event. The VIP area also featured various relaxation and salon services, including manicures, pedicures, hair styling, and massages. Each VIP guest also received a gift bag to make them feel extra special.
From small fundraisers to large charity galas, TapSnap offers a great way to keep guests engaged, providing memorable keepsakes through printed photos, and helping to spread the word for your important cause through custom branding and instant sharing to social media.
If you're interested in adding an element of fun to your next charity event, invite TapSnap! Check your date and book now but clicking on the image below.