In recent years, TapSnap has been attending loads of fun events all over the country, with a ton of familiar football teams.
From college football games to NFL team holiday parties, TapSnap has been creating memories at all kinds of football events. We're so happy that we get to party with football teams and fans alike, and we wanted to share the events we've attended in the past year with you!
Read on and you're bound to get some inspiration for your next football game, team fundraiser, pep rally or Super Bowl party.
Pre and Post Game Fan Events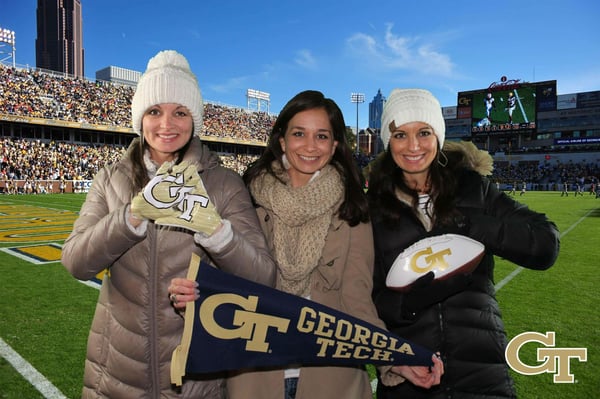 Including a photo booth at a football game for fans is a great way of adding some extra pep and excitement around the game. Guests at this Georgia Tech game (not just popular in the NFL, we also bring our fun photo booths to NCAA football games) were able to show off their support for their team. Can you tell who these ladies were supporting? TapSnap's green screen technology means that our guests can pretend to be right on the field with the players.
Kids Clubs Parties and Community Events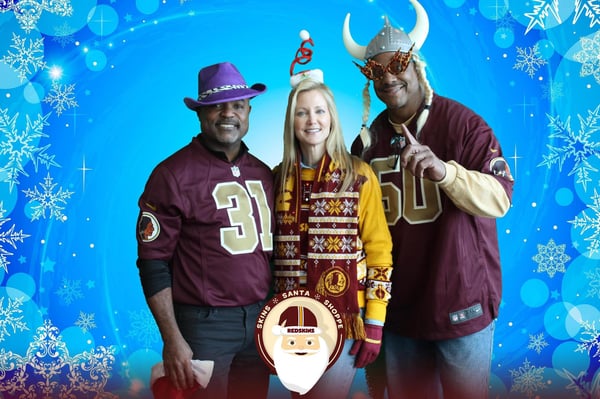 Admirably, The NFL and its teams commit to 'actively engaging and supporting communities to positively impact society' (Source). TapSnap was honored to be invited to take photos at some of the kids club and community events held by the NFL teams in 2018. At the Washington Redskins' 'Skins Santa Shoppe' event, TapSnap was on hand to snap photos of local kids who were invited for a day of activities with the players.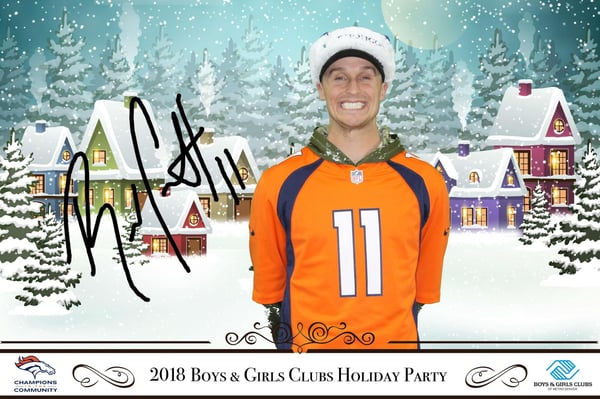 Across to the West, the Denver Broncos teamed up with Boys and Girls Clubs Metro Denver division for their annual holiday party. Players had a blast partying with the local children, and Von Miller, Broncos' outside linebacker, even made an appearance as Santa Claus! Our TapSnap team in Denver snapped photos to help the guests and players have something to remember the party by, and wide receiver, River Cracraft, took advantage of TapSnap's features to autograph his photo on the touch screen.
Related: Super Bowl Champions, The Denver Broncos, Love TapSnap!
Behind The Scenes and Members' Events
As well as giving back to the local community, NFL teams strive to take care of their fan community.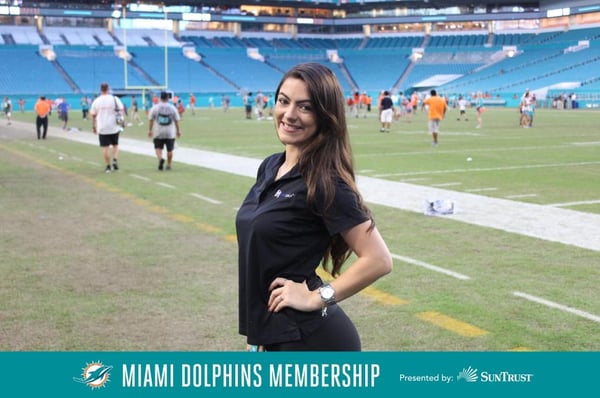 Miami Dolphins members were treated to a family day on the field of the Hard Rock Stadium, with a TapSnap photo booth available for them to capture the moment. No green screen required to get the guests on the field this time!
NFL Team Holiday Party
The fun of a photo booth is by no means restricted to a fan event. It looks like the Cleveland Browns had a great time and playing around with the props and snapping photos with their TapSnap photo booth at their holiday party. Joel Bitonio, Browns guard, even shared his photo booth pic on Instagram.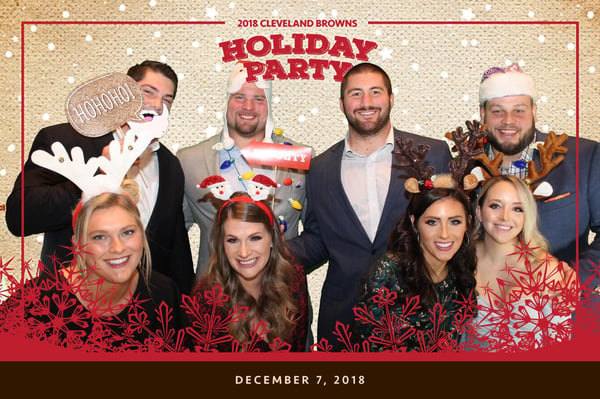 We wonder if we'll be cheering on any of our photo booth guests at Super Bowl LIII...?
Related: Score A Touchdown This Super Bowl With A Photo Booth
If you want to party like you're a football player, book a photo booth for your next event using the button below.