Radio stations are known to be engaging media companies who often attend festivals, concerts, and sporting events to connect with the community while promoting their business at the same time. Many businesses struggle to stand out from the crowd and are looking for something fun and unique that people will love. If you're interested in engaging consumers, increasing revenue, and creating brand awareness at the same time, investing in a photo booth may be the perfect decision for your company!
Perfect for any event, TapSnap's photo booths combine a seamless design with fully customizable features like green screens, animated GIFs, and borders. Even the kiosk can be skinned to match the event theme or colors! After snapping a photo, users will send the photos to their email. This data is collected and can be collected for future marketing campaigns, advertising, retargeting, and email lists. While your company is creating brand awareness and collecting data, photo booth users will be having a blast testing out the fun features the photo booth's offer.
Cox Media Group, a media company in Atlanta, recently purchased a TapSnap photo booth. We interviewed the company's promotional director Amanda Allwood with a few questions about adding a photo booth into the mix.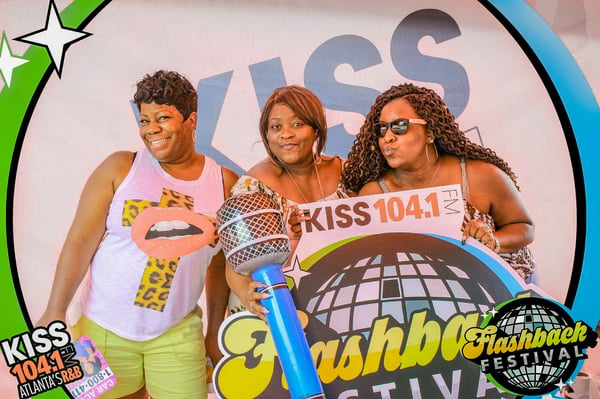 Related: How to Build Your Consumer Base With a Photo Booth
What made Cox Media Group want to purchase a photo booth initially?
We had a few goals in the Atlanta Radio cluster that we just weren't meeting when it came to our on-site presence. We wanted something fun and interactive for the listeners to do at events and to grow our database and more sponsor-able opportunities. The photo booth checked all the boxes.
Has Cox Media Group seen a positive impact after adding a photo booth into the mix?
Definitely. Along with meeting all the needs described above, it has given us the opportunity to connect with event attendees during and after events via social media and online presence.
In what ways has the photo booth been used? What has been your favorite?
Since we are a mostly music-oriented business, the photo booth is generally used at large concerts. One of my favorites was the New Kids On The Block Tour at Infinite Energy Arena this summer. We had a bunch of fun 80s props and people really embraced the fun. There was a line at our booth the whole time, it was a huge success.
Would you recommend other businesses to invest in a photo booth?
For businesses that have a presence at events or in-store space where consumers are interested in commemorating the experience, it is a wonderful investment.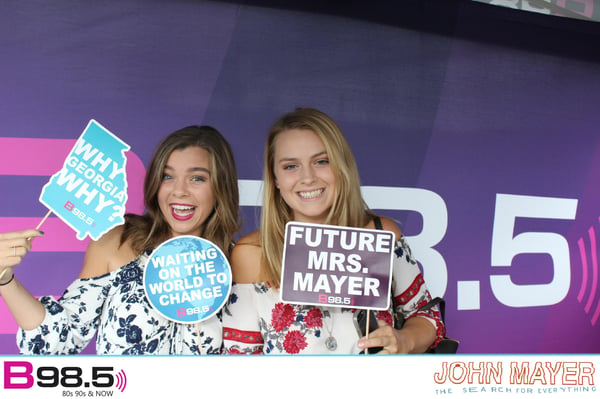 Interested in seeing how a photo booth can elevate your brand?