With cooler temperatures and the colorful highlights of nature, the Fall is a popular season for weddings. Indoors or out, aspiring brides and grooms often opt for lavish yet laid-back celebrations, incorporating the autumn beauty into their big day plans.
According to The Knot and Martha Stewart Weddings, jewel tone colors, natural cakes, and adding touches of outdoor nature to indoor spaces are some of the decor tips that top the list of must-include Fall wedding trends this year. For these and other trending Fall touches to add to your wedding, read on.
Opt For Jewel Tones
Ultra violet has been named the Pantone color of the year, so adding pops of amethyst purple to your party is a great way to tap into the jewel tone trend. Complement the deep hues of autumn with some light pastel or metallic accents to bring it all together!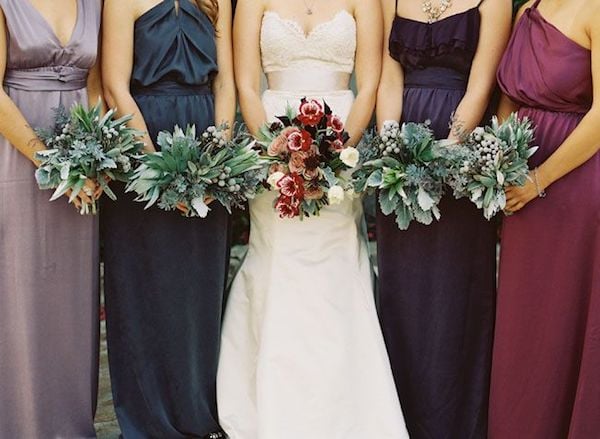 Image Source
TapSnap Tip: Personalize your wedding photo booth by wrapping the exterior in your wedding colors. This is a great way to tie the theme together.
Choose A Natural Cake
Skip the sugar-infused frosting and let the inner beauty of your cake shine through! Top your nude cake with colorful Fall florals and your wedding cake is sure to be on trend.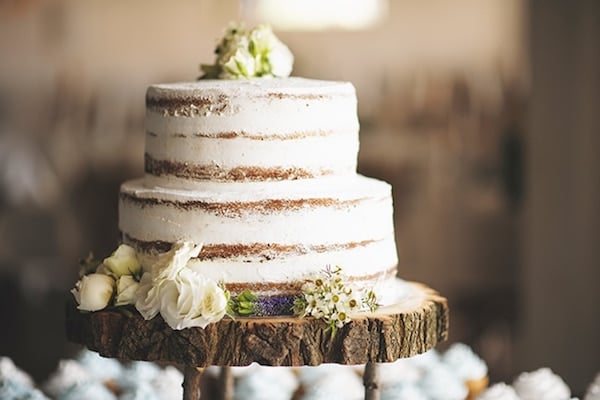 TapSnap Tip: Add a social photographer to your TapSnap photo booth booking so you can capture candid shots in front of your picture-perfect cake.
Bring Nature Indoors
While outdoor weddings were on trend last year, this year many wedding planners are bringing the party back indoors! A trend this year is to bring the outdoors inside by adding large potted plants to your aisle decor, including living walls in the space, and using Fall foliage for your centrepieces.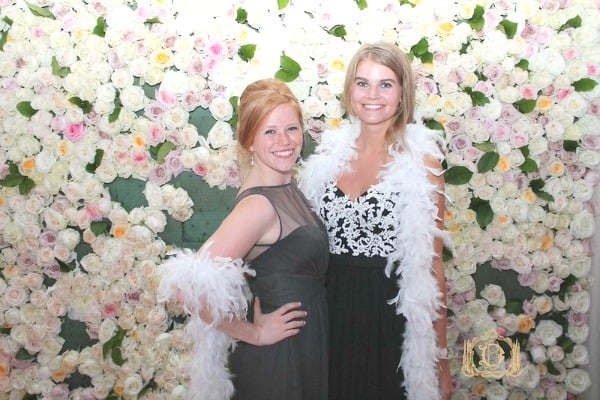 Image: TapSnap 1062
TapSnap Tip: Opt for a flower or grass wall as your photo booth backdrop, or choose a Fall-themed green screen to keep the Fall feeling alive in your photos!
Related: 7 Wedding Photo Booth Hacks To Bookmark For Your Big Day
Texture Your Linens
Keep your linens light and airy with crisp white colors but add some texture to create a unique yet classic look to your table decor. Think lazer-cut overlays for a table topper, or add lace details and patterned napkins to your table setting.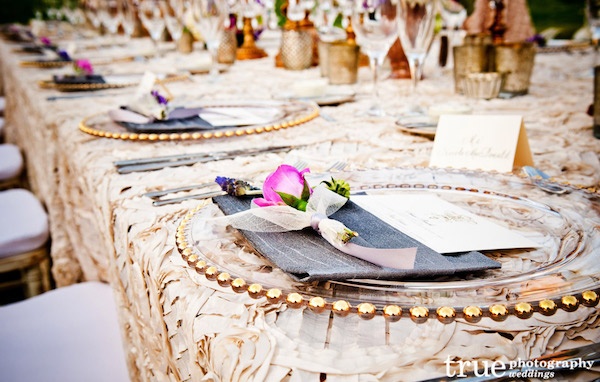 Image Source
TapSnap Tip: Choose a classy look for your wedding photo booth by carrying the same texture to your backdrop. Even custom-designed prints can be carried over to enhance your signature look in your photos.
Want to add an on-trend Fall photo booth to your special day? Check your date and book now!