Hosting a live event is an obvious way for companies to connect with customers, prospects, and partners, but there are many more benefits to doing so than just schmoozing. A new study was recently shared on the Bizzabo Blog, emphasizing that the majority of marketers believe that live events are critical to the overall success of their company. In reviewing the stats and trends shared through this study, we've found some great points that support the need to not only host live events, but to create unique sponsorship opportunities for your paying partners, and provide engaging event entertainment to connect with those guests in attendance. For the full report, visit: 2018 Event Marketing Statistics, Trends, and Data
Here are some key stats that you should keep in mind when planning live events for your business in 2018:
1. "91% of event professionals stated that increasing engagement at their events was an important priority for their organization." (Event MB, 2016)
It's one thing to host an event, and quite another to plan one that's actually fun and engaging for the event guests. A successful event isn't just about which drinks will be sipped and which snacks will be savoured, it's about finding a way to create a memorable experience for the guests who are there. A great way to increase engagement would be to include an open-air photo booth, so guests can pose, print and share photos from the event. This encourages them to interact with each other, share photos with their friends (expanding your reach), and enjoy your company on a fun, social level.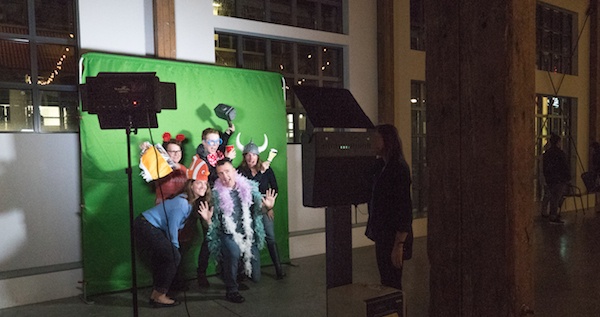 Related: "How Much Money Can You Make In The Photo Booth Business?"
2. "77% of marketers use experiential marketing as a vital part of a brand's advertising strategies." (EMI & Mosaic, 2016)
Experiential marketing is a great way to connect both clients and customers with your brand in a fun and engaging way. It's also a very effective way to incorporate sponsors into an event.
3. "16% of event planners consider acquiring sponsors their biggest challenge." (Bizzabo, 2016)
Coming up with unique and engaging sponsorship packages can be almost as challenging as finding paying sponsors for your event! It's important for the event host to think beyond the logo inclusions if they want sponsors to come on board. The key is to come up with ways for your sponsors to interact with your guests, and this is best achieved through branded event entertainment options.
4. "70% of marketers say that the need to validate results from event sponsorship has increased over past 2 years." (Marketing Profs, 2013)
Another challenge when it comes to satisfying event sponsors is the ability to show the ROI of their sponsorship activation. A simple logo inclusion can be a challenging way to generate results. But if you tie a sponsor to an engaging on-site activation that offers measurable results, they're sure to be satisfied - and return again next year.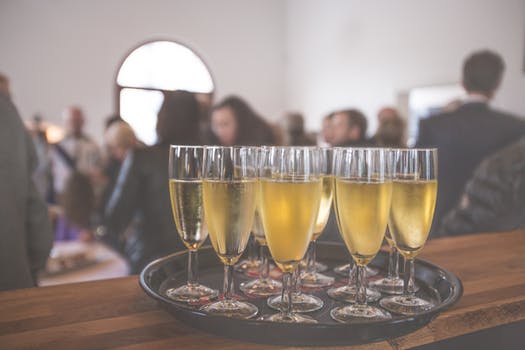 Related: "5 Best Apps For Busy Small Business Entrepreneurs"
5. "95% of marketers agree that live events provide attendees with a valuable opportunity to form in-person connections in an increasingly digital world." (Bizzabo, 2017)
The purpose of hosting a live event is definitely to connect in-person, but doing so in a way that seems authentic can be a challenge - especially in the setting of a corporate event. Make sure you find fun ways to connect with your guests without making it all about business. In a digitally-focused world, this can be the most effective tool to make a memorable impact.

Adding a TapSnap Photo Booth to your business is a great way to achieve all of your live event goals. Our photo booths were built by event professionals for event professionals. They are easy to set up, portable, and profitable - with a proven formula for success. As an owner, you can brand your photo booth with your own company logos, colours and copy, or sell the sponsorship of your booth to outside companies to help them extend their brand exposure to your audience. How you wrap it is up to you.