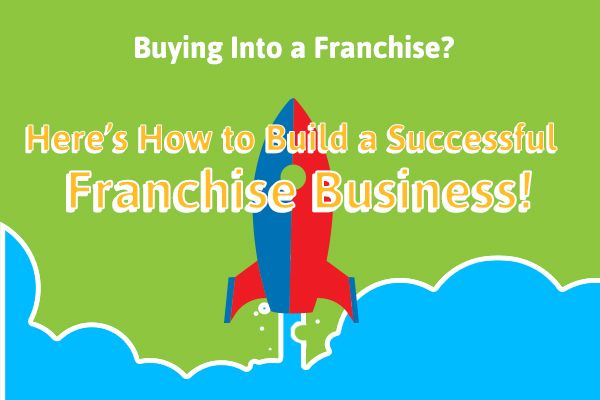 Buying into a franchise? Questions about building a successful franchise business are most likely top-of-mind for you. Finding success as a franchise owner isn't impossible, but it does require lots of hard work and dedication. That's not it though! There are more keys to success, so read on for our tips for franchisees setting out on a new business venture.
Tips for Franchisees When Buying Into a Franchise
Building a successful franchise business begins with investing in the right business. While this may seem redundant, it's integral to do thorough research on different franchise opportunities and explore different options. Remember, when making a decision, pick something you care about and truly believe in. Most importantly, pick a franchise that matches your skillset. Here are a few other tips on how to find the best franchise for you.
Get up-to-speed on the rules and regulations
While you are your own boss, remember that you are still a part of a whole that propels the engine forward. One of the most important tips for franchisees is really quite simple: follow the system the franchisor has in place. The biggest advantage of buying into a franchise, as opposed to starting up on your own, is that you have support and guidance readily available; use this to your advantage! Remember, the franchise's business model is set up to help you run a successful franchise business! In this case, it's counterproductive to go against the grain.
Be front and center in your business
Buying into a franchise is a big step, which is why it's important to take a hands-on approach when it comes to your business. Remember, success doesn't happen overnight. It takes a lot of hard work to achieve your goals—take it from Emily and Mark, owners of TapSnap 1129.
Remember, while the franchisor does provide support, franchisees are also accountable for marketing their businesses and working towards its growth!
Stay on top of your networking game
One of the most valuable tips for franchisees we recommend is networking. You may have heard it a thousand times, but networking goes a long way for brand awareness and generating leads. Social media also makes it easier to stay connected and build upon relationships with past, present, and future clients. So, network wisely.
Likewise, building stronger ties in your community is integral when starting up a fresh business. Recently, TapSnap 1089, owned by Bud Lehman, was recognized as one of the top 10 small business in Cincinnati! The team received the Community Involvement Award on May 7th. This goes to show how important community involvement is for building a successful franchise business!
While it may be scary to invest in a new franchise business venture, remember, you're not building it completely from scratch! Buying into a franchise has great advantages, and being successful is the best of all.
We're more than just a photo booth rental company; we also have excellent franchise opportunities. Curious? Learn more about our processes and feel free to contact us if you have questions!
Happy franchising,
TapSnap