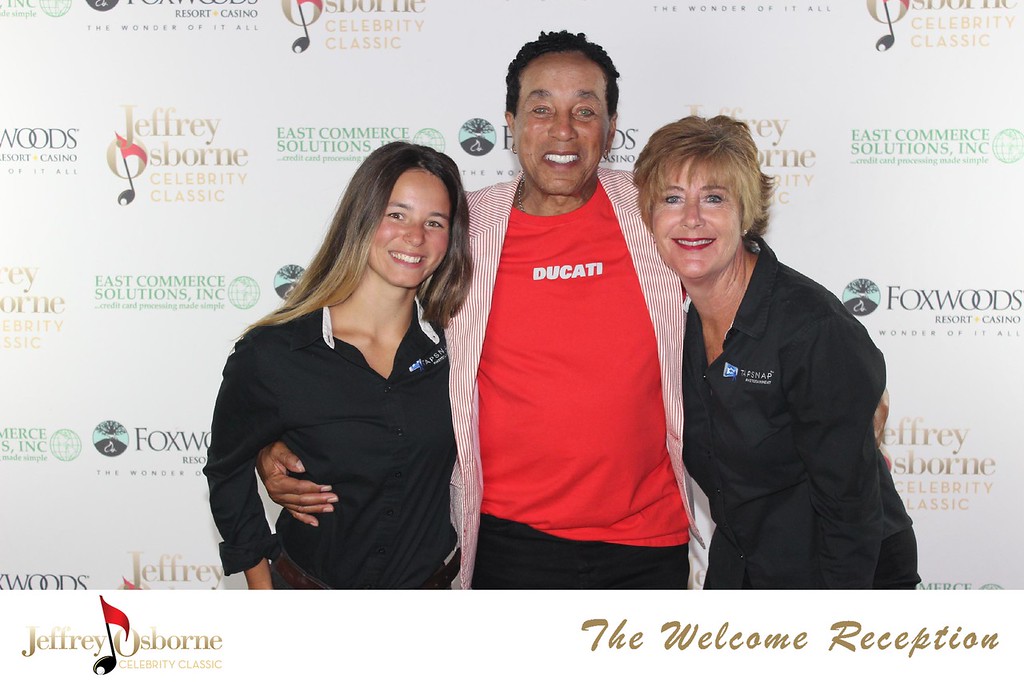 At TapSnap, we participate in a wide range of events - over 10,000 events per year! From intimate weddings with the bride, groom, and their closest friends and family, to large multi-day corporate events with hundreds, or even thousands of guests in attendance. Big or small, we've seen them all.
. Viktorija (L) and Tammy (R) of TapSnap 1188 (R) with Smokey Robinson
One event type that is particularly rewarding for us, are those events that are not only fun, but that give back to an important cause.
At the end of July, Tammy Lonergan of TapSnap 1188, had the pleasure of bringing the TapSnap photo booth experience to the annual Jeffrey Osborne Celebrity Classic event - a multi-day event hosted by and held at the Foxwoods Resort Casino located in Mashantucket, CT, with a focus on raising funds for non-profit organizations that provide music and the arts to children and their families, and those organizations that provide a safe-haven for families in need.
We asked Tammy of TapSnap 1188 to give us the inside scoop on how the event went down.
Q: Can you please share some background on the event?
Read More